Our guide Luis warned us about Cerillo on the way to Estancia Santa Susana, a farm with Argentinian cowboys called gauchos just outside Buenos Aires. He said Cerillo was a naughty gaucho who loves kissing girls. We weren't paying much attention and I wasn't even thinking about this warning when Cerillo caught me alone and walked up to me with open arms, his ruddy, mustachioed face smiling. I thought, "Aww he wants a hug!" He kissed my left cheek, then my right and then, he went straight for the lips. Naughty gaucho. I later learned that he was very affectionate with Presleith on the dance floor after the farm's traditional Argentinian barbecue and I saw him ride away with Kenitra on the back of his horse after the farm's gaucho performance disappearing behind the barn. She later reveals that he asked her for a kiss.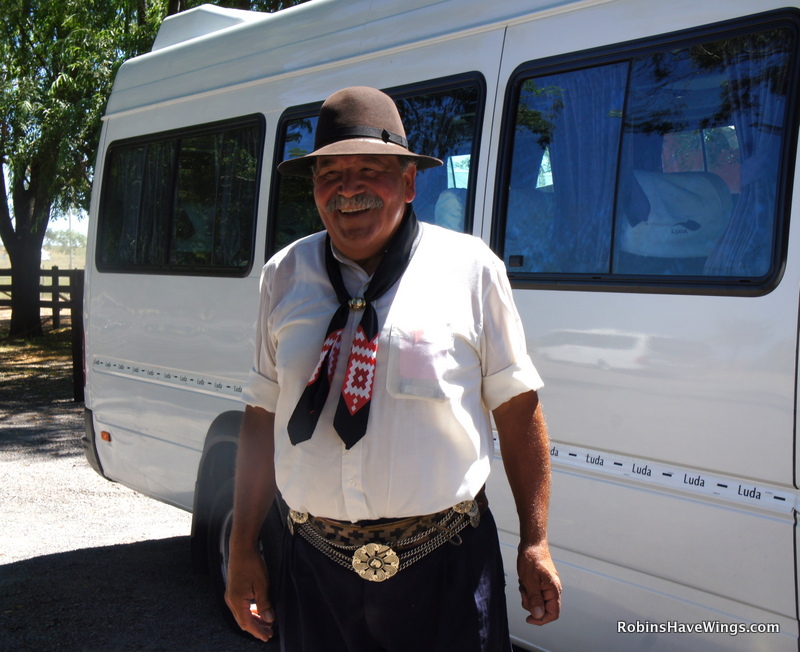 We can't say we weren't warned. Gauchos, Argentina's cowboys who roam its Pampas herding cattle atop well-trained horses, are naughty. They are the descendants of Spanish soldiers and Indian women who found it hard to fit in either culture, turning to a nomadic lifestyle. Gauchos are also cute. One gaucho named Luca had all the ladies swooning and there were women from almost every nation in the world visiting the farm from Australia and China to Bolivia and Japan. This photo pretty much says it all.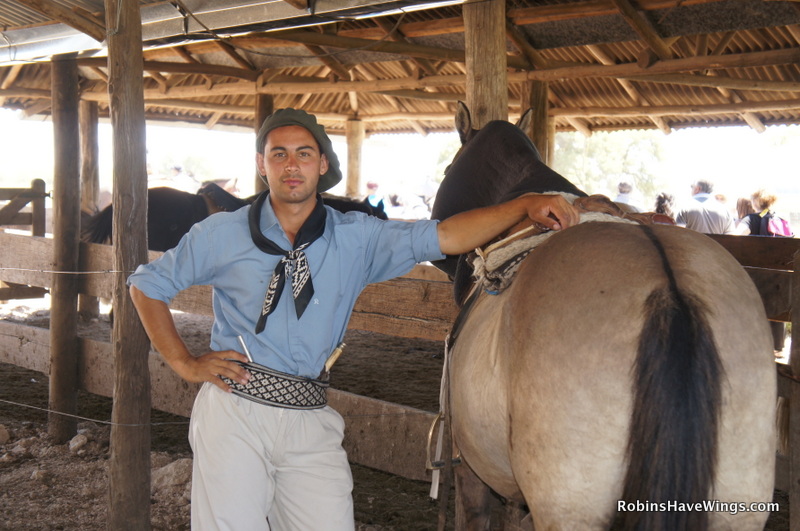 Our group of 10 got its share of attention, too. When we arrived at the estancia another tour bus had just disembarked and we were suddenly greeted by a line of international paparazzi. I don't know where these tourist were from, but it was clear that they don't see a lot of black people where they live and felt compelled to add us to their vacation photos. I expect it in Asian countries, but for some reason, I wasn't expecting it here. One Japanese woman asked to take a photo with Kenitra and she obliges. Afterward the woman tells Kenitra that she looks like a Barbie doll. She's not quite sure what to say to that and I think it's amusing.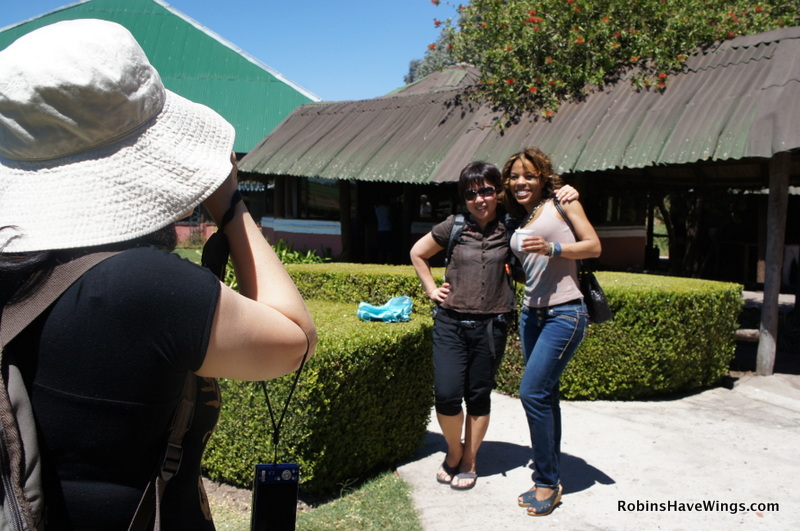 Once we get past our fans, the farm's staff greet us with a real treat. The juiciest empanadas we've had on our trip so far. Luis explained that a good woman makes her empanadas as juicy as possible to attract the gaucho of her choice. I'm no gaucho, but these empanadas certainly have my attention with its flavorful minced meat, olive and egg center dripping from its pastry pocket after one bite. After a couple of these, we turn our attention to the 5,000 acre ranch stretched out before us. The main house has been turned into a museum of life on an estancia. We are mostly attracted to the tiny chapel with is benches decorated with native South American blankets and its simple wooden alter featuring handmade angels. This could be a chapel in the American South West or Mexico. One corner of the room is dedicated to estancia weddings with a yellowing wedding dress and old wedding photos.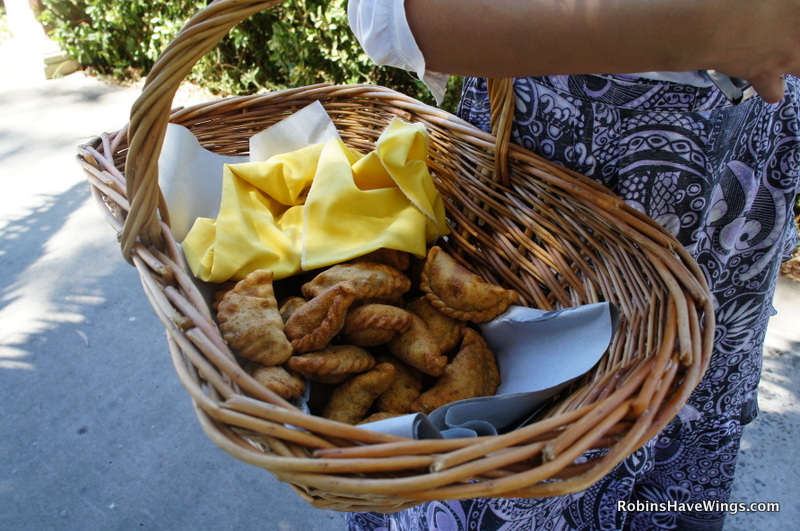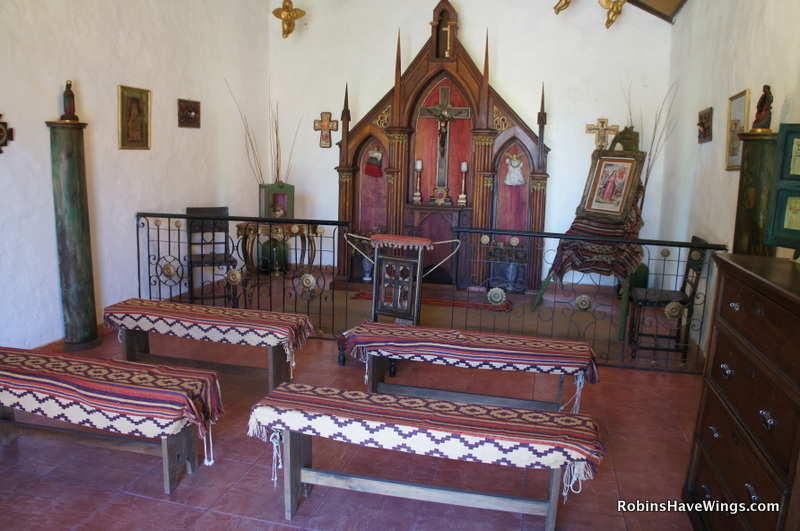 But the stable is where all the action really is. The gauchos are leading horse rides across the estancia on a dusty trail and most of decide to give it a try. Few of us have been on a horse before, but travel has a way of bringing out a sense of adventure and I think its magnified in a group. It's kind of like peer pressure, but in a good way. When you see others stretching their boundaries you want to do it, too. Take Presleith. She'd never been on a horse and she was pretty terrified when hopped up on her horse and it started to trot off. She screamed, "How do I make it stop?" But she didn't panic, in fact she seemed to really enjoy the rush. When she came back from her ride she was grinning widely and she said she was scared, but she loved it. I love that. One by one each of us got up on the, literal and proverbial, horse and took a ride, except for the other Robyn on this trip. Robyn attempted to get up on the horse, but got discouraged. We tried to lure her out for a second try, but she declined. Kenitra, Sheneekra and I went out together and each of us seemed to have reluctant horses. Sheneekra helped hers along with positive affirmations, mostly so that her horse wouldn't drop her. Kenitra's lolly gagged behind the other horses along with mine, except my horse was slow and had an attitude. He nudged Sheneekra's horse out of the way before we started on our ride. Later, he decided to drift away from the horse formation, cutting across the field toward the front of the line. But the biggest sign that my horse had a bad attitude was that he kicked an Australian man that I'd been chatting with on the ride. The Australian was riding behind me, which apparently my horse did not like, so he kicked him. I was horrified. The Aussie, not terribly hurt, said, "We can't talk anymore if your horse is going to kick me." I said, "Please don't hold my horse against me!"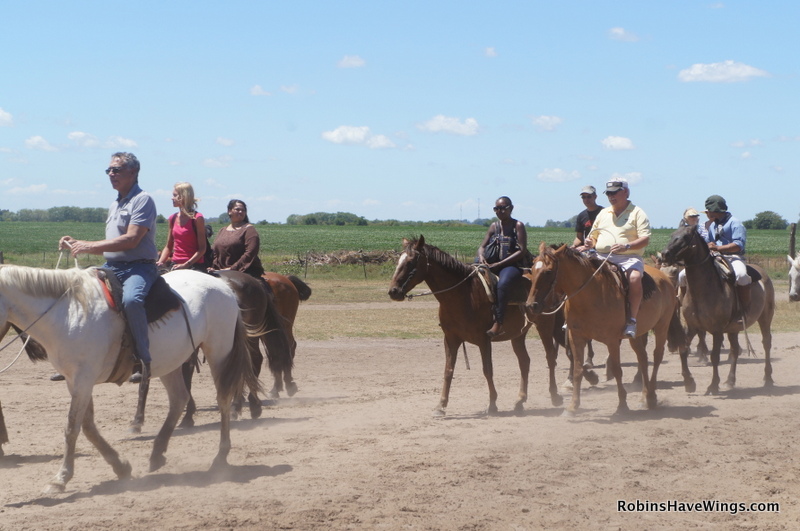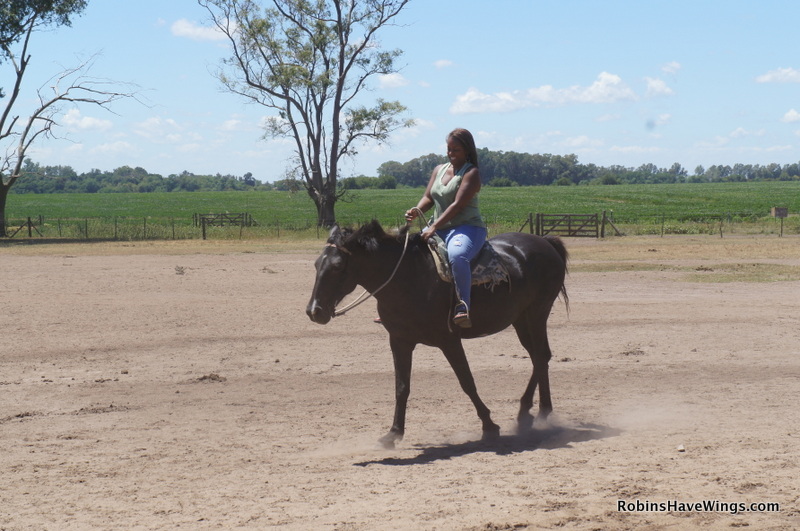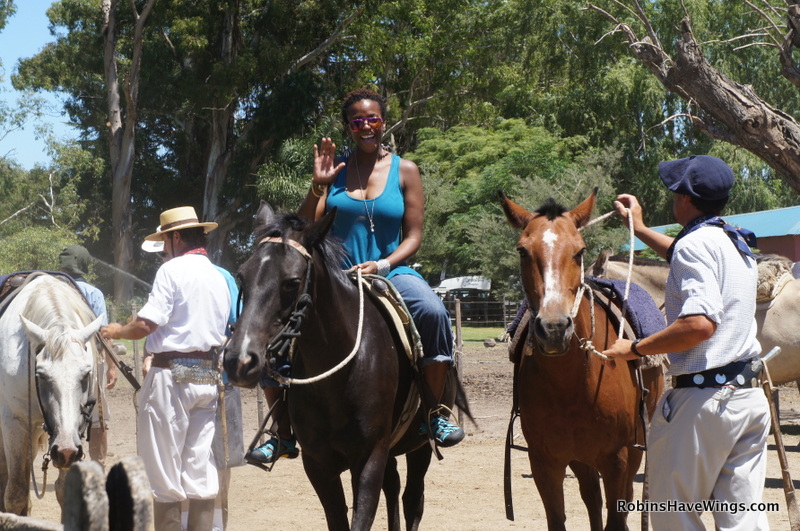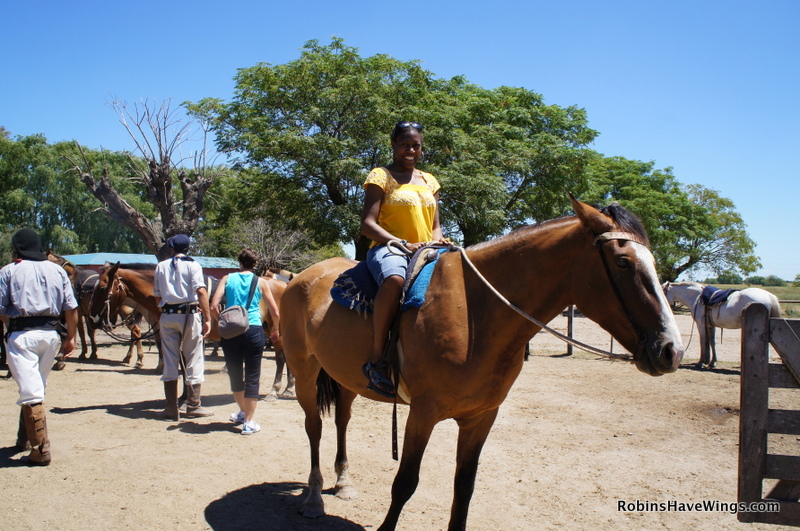 When the horse-riding is done the dinner bell is rung and we all come inside to eat the barbecued meat and sausage that we've been smelling all day. The very gauchos that led us on rides became our servers, delivering huge cuts of beef, chicken and sausage. But we probably most enjoyed the chimichurri, a South American condiment made of olive oil, vinegar and spices for eating with bread and topping your steak. We even put it on our salad. It was quite delicious. We got adventurous again when they brought out the black sausage, popular in this region and similar to the Brit's black pudding, which is essentially cooked blood and other filler. Our knives reveal a mushy center inside its sausage casing and we aren't sure what to make of the taste on its own, but decide that it's much better on bread.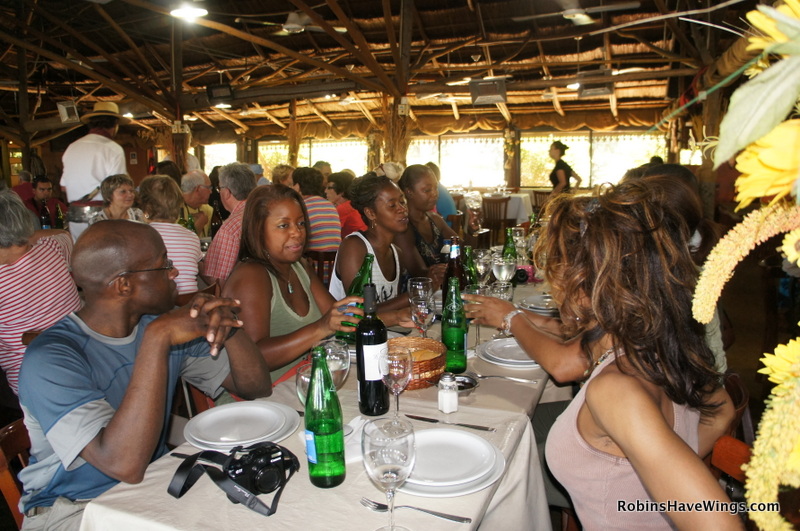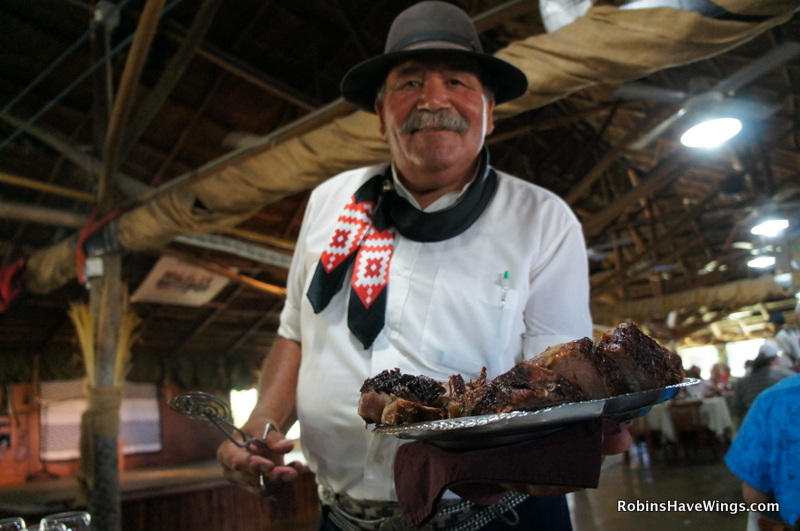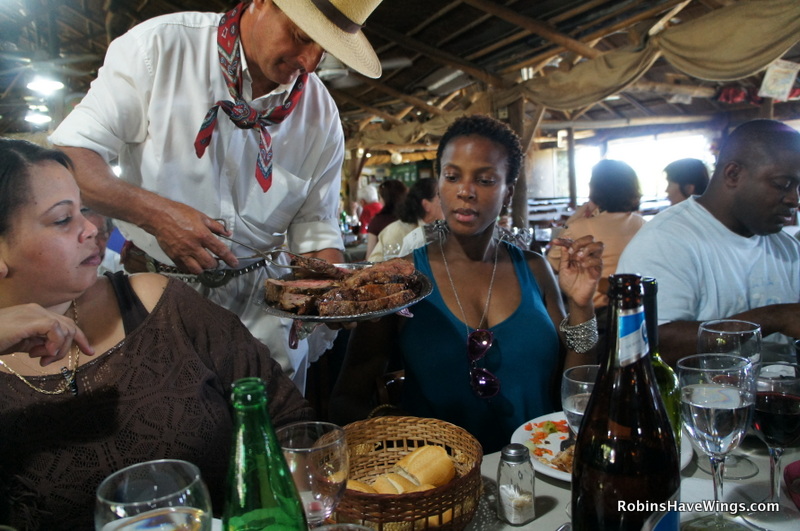 After we eat, we enjoy listening to old estancia songs and watching a great tango show, but what really gets us on our feet is the gaucho show outside. They demonstrate a tradition where the gauchos put a small metal rod through a small ring hanging from wooden posts while racing on horseback. If the gaucho gets the ring on his rod, he must then give the ring to a woman of his choosing. Bringing new meaning to Beyonce's phrase, "If you liked it, then you should have put a ring on it." Here's where Luca and Cerillo come in again. Of course everyone holds their fingers out for Luca, who happens to get the ring every time, by the way. Kenitra gets a ring. I get a ring. Gai gets a ring. Robyn gets a ring. After all the jousting and horse play, the gauchos pick ladies to ride with them and Cerillo makes a beeline for Kenitra leading to the barn kidnapping noted above. But the best ending of our day comes when Robyn wants to get a photo with Luca on the back of his horse. Still a little shaken from her attempt to ride earlier, she thinks she'll get on, take a picture and get off, but Floyd has other plans and signals for Luca to take off. The look of shock on Robyn's face is priceless. She comes back giddy and probably a little proud of herself.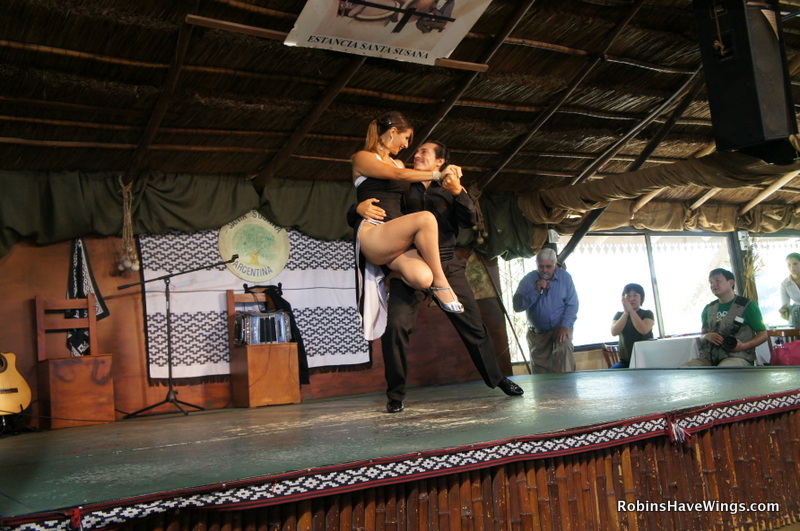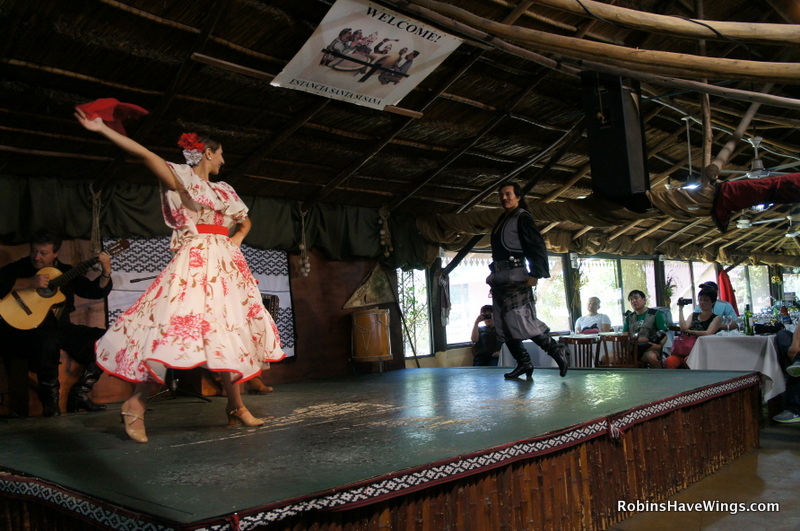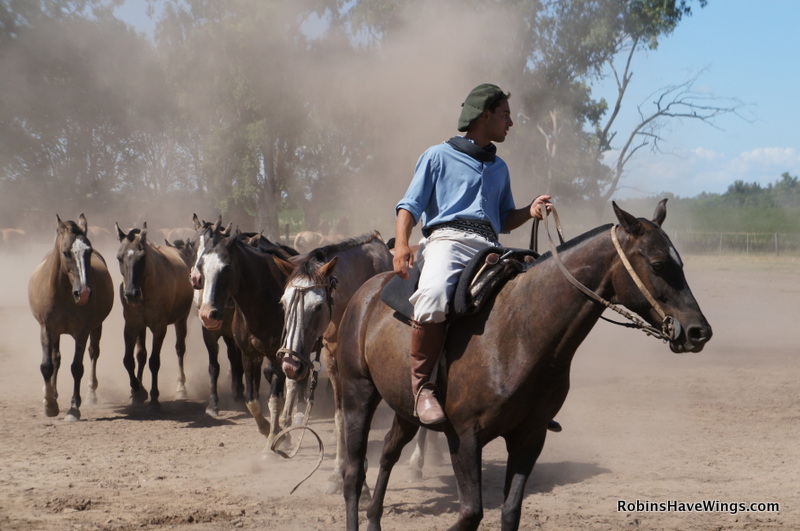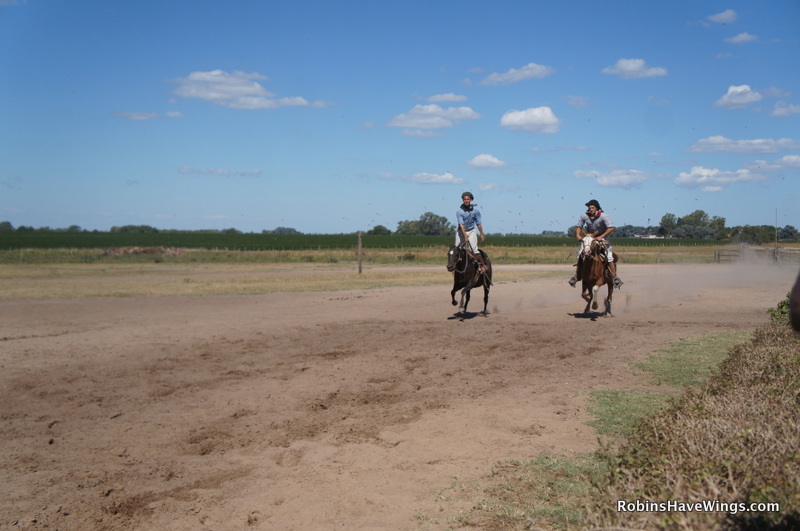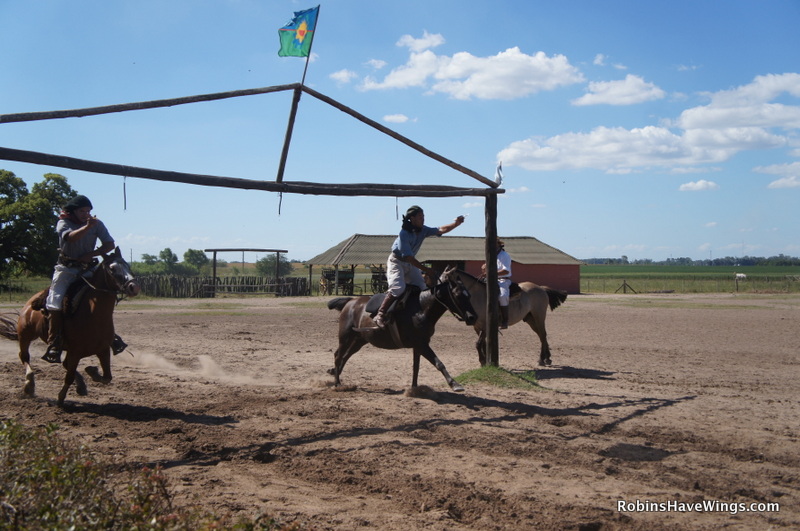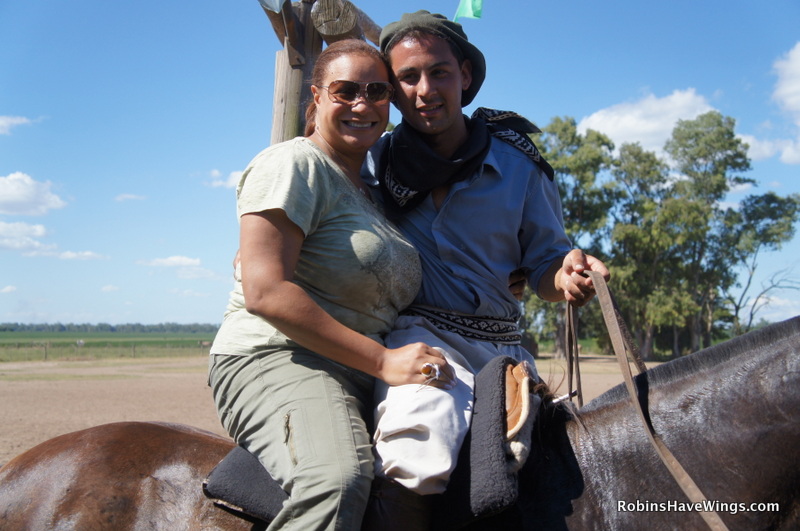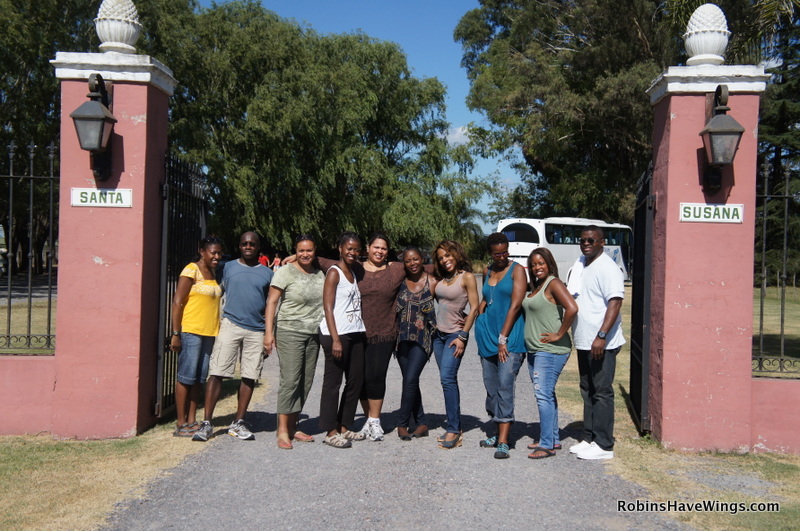 It was a fun day on the estancia, we all agree. We board our bus back to Buenos Aires taking the route known as the Pan American Highway, the world's longest road stretching as far south as Patagonia in South America to Alaska in North America. Once back in the city we see how Argentinians spend a Saturday afternoon. They attend flee markets and outdoor concerts or simply sit in the park beneath yellow umbrellas.
Later that night….
A few of us decide to venture out to explore Argentina's night life. We decide to go to a Colombian dance performance that Luis recommended at an arts building in La Boca. There were six of us and we split up into two cabs, Carmen, Presleith and Alan in one and Sheneekra, Kenitra and I in another. When Sheenekra, Kenitra and I reach the destination, under a dark underpass next to a dilapidated old port, we're thinking we are definitely in the wrong place. The taxi driver asks a security guard if he knows about an event at the building and I make out that the place is closed. Some how I manage to pull some Spanish vocabulary from my freshman year of college from the recesses of my brain and tell him that our guide told us about a special performance in the building. He goes to ask another guard behind the clearly closed building gate and he doesn't seem to know about any event. We don't see Carmen, Presleith or Alan, so we assume they learned the same information. We then direct our taxi driver to the Palermo Soho area, which we've been told is a popular area with the trendy Argentinian crowd. Along the way, while stopped at a traffic light we spot a dredlocked black man inside a store and there are others like him inside. As we pass, we see that it's a barbershop, just like one you might see in any black neighborhood in the states. Ironically, the barber shop was on a street named Estados Unidos. Translation: United States. When we reach Palermo Soho we think this is more like it. Restaurants with bars and dance floors surround a plaza named for Julio Cortezar, many blasting American music and serving American food like pizza, hamburgers and hot dogs. We opt for a spot serving sausages and meat on wooden tablets along with vegetarian options and empanadas, of course. We review the days events over tasty food and drinks on a warm Argentinian evening.