Our hotel, Dazzler Tower Recoleta in Buenos Aires, is a block away from a cemetery. Not just any cemetery. It's the cemetery where Eva Duarte de Peron, aka Evita "Don't Cry for Me Argentina" Peron, rests in peace. Well, she probably isn't resting in peace because there are streams of tourists snapping photos of her tomb, including me and the 9 other tourists that I'm traveling with. But how could you not? She is Argentina. As I think about it, she'd probably be used to all the attention since she was known for drawing a crowd in life.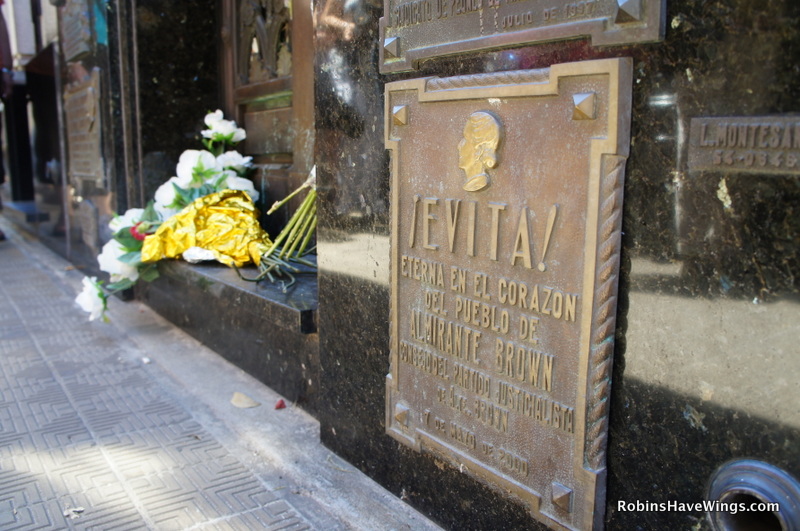 Shortly, after paying tribute to Argentina's celebrated first lady at Cemetario de la Recoleta, we find ourselves standing in front of the palatial, pink-hued building where Peron delivered a musical-inspiring speech to down-trodden throngs in Plaza de Mayo. The building known as the "Pink House" or "Casa Rosada" is where the current president works and the plaza is still a place for those with something to say to voice their opinions whether through actual demonstrations or painted signs of demonstrations. It definitely feels like their version of the White House's Lafayette Square in Washington, DC.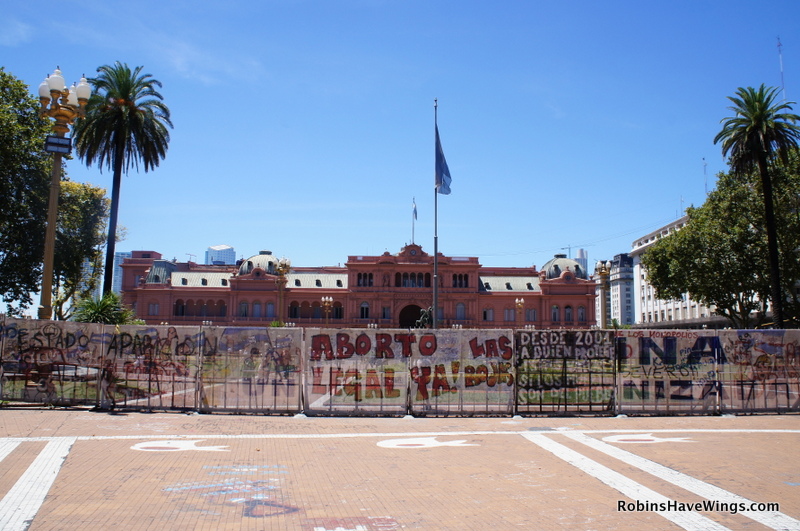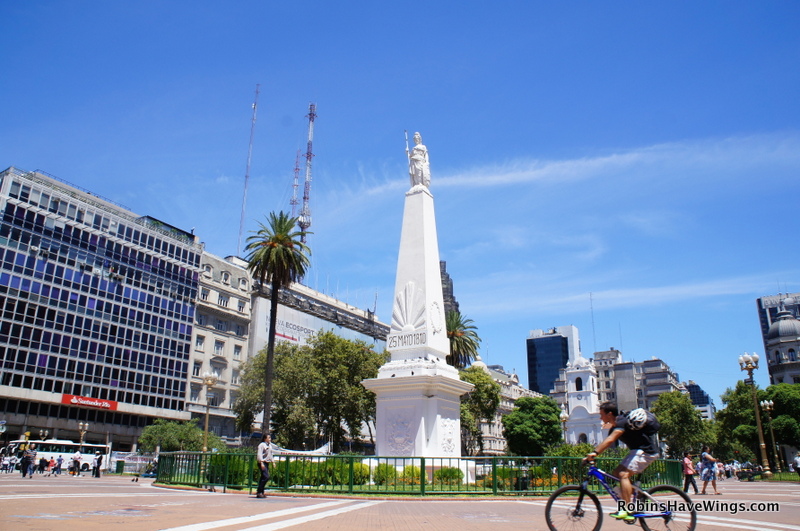 I come to to contemplate Evita and Argentina's civil liberties today, because I'm on another group trip with Spanning the Globe Tours led by the eponymous explorer Gai Spann. Gai was the travel brain behind my big birthday trip to Barcelona a few years back and I've since traveled with her to Jamaica, Napa and Barbados. She seems to have a knack for organizing trips to places that I want to go, coupled with the uncanny ability to bring together like-minded travelers. For instance as I walked with fellow travelers Kenitra and Gia through Cemetario de la Recoleta, we agree that we could spend an afternoon snapping photos in this mysteriously beautiful place. Before we even make it to the cemetery, while making our way through customs, Presleith and I discuss our love of ancient historical places. She talks of Greece and I of Angkor Wat. She's on a mission to see all the UNESCO heritage sites. Alan describes what Gai does as more like building a travel network. We all seem to have a natural curiosity about the world in common, which makes traveling in a group like this pretty easy.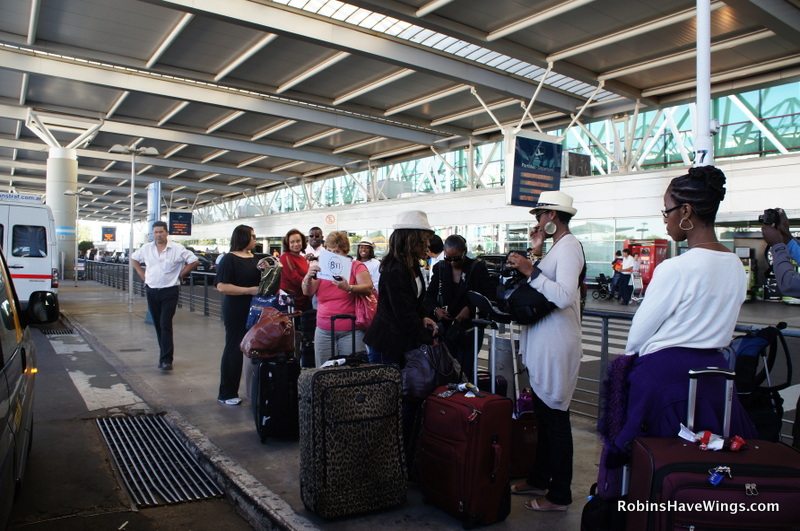 It also doesn't hurt when you've got a colorful local guide like Luis Mendias leading the way. He's kind of the perfect example of Argentina's European beginnings. He's of Italian heritage, grew up in England and has lived much of his life in Argentina. The country itself while originally settled by the Spanish saw an influx of Italian and other European immigrants in its early history. He says Argentinians speak Spanish with an Italian accent and a British state of mind. Luis has no problem poking fun of himself and his rotund figure, noting that he's been mistaken for John Goodman and that his wife finds tango with him a bit challenging because of his tummy. He's definitely not lacking the passion required for tango. We are delighted by his heart-felt delivery of a tango song on our mini-bus. He's good. Not just at singing, but touring. You can tell he enjoys telling the stories of Buenos Aires, past and present, like the classic Rodin-esque sculptures holding court over Buenos Aires' parks now populated by sunbathers and dog walkers.
He seems to get more animated when he takes us to La Boca, the barrio where early Spanish and Italian immigrants settled, painting their homes in one color and then another when they ran out of paint, giving the place its vibrant look to match its new vibrant artsy cafe culture. The place brings us to life too, especially since we haven't stopped since our 8 hour flight from Miami to Buenos Aires. Luis takes us to Filiberto a spot that Bill Clinton visited without Monica, he quips. And sure enough, there is a photo of Bill on the wall next to photos of famous Argentinians. We actually spot a famous Argentinian in the flesh, football royalty Maradona. He's greeting fans in the middle of La Boca's main drag the Caminito and charging them for photos. Floyd, a fellow traveler, turns into a 15-year-old soccer fan right before our eyes, darting away to meet an idol. It's actually pretty cool to see, along with the tango performers and street art. What's cool to the tastebuds at 2pm on a warm 80-degree day is a Quilmes beer straight from the tap with chicken and beef empanadas at Filbertos.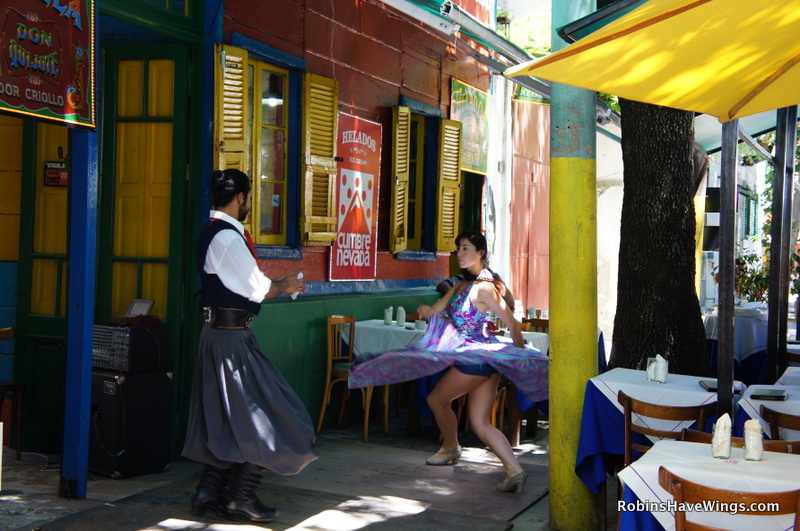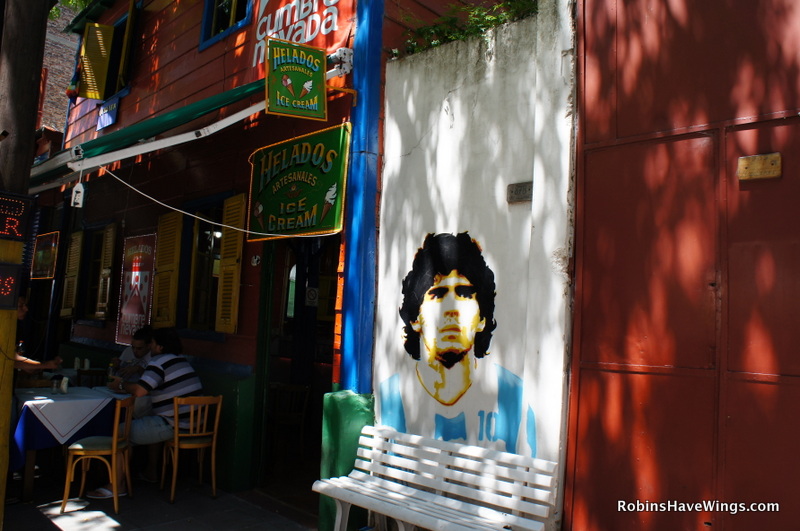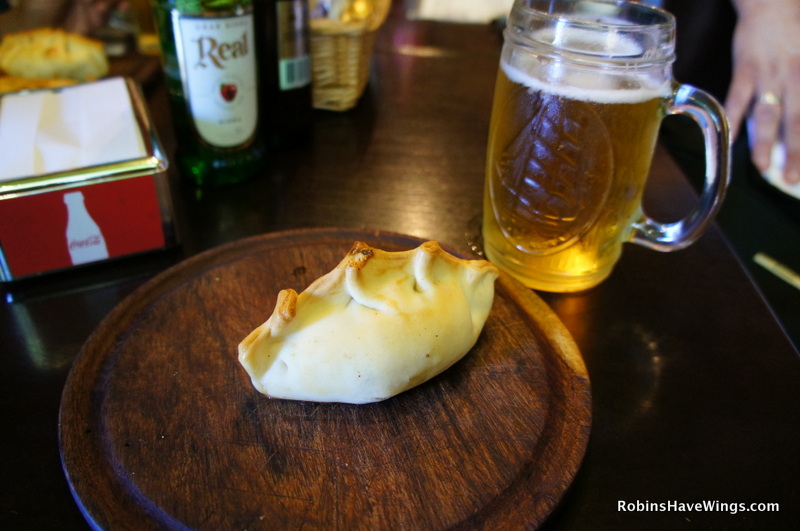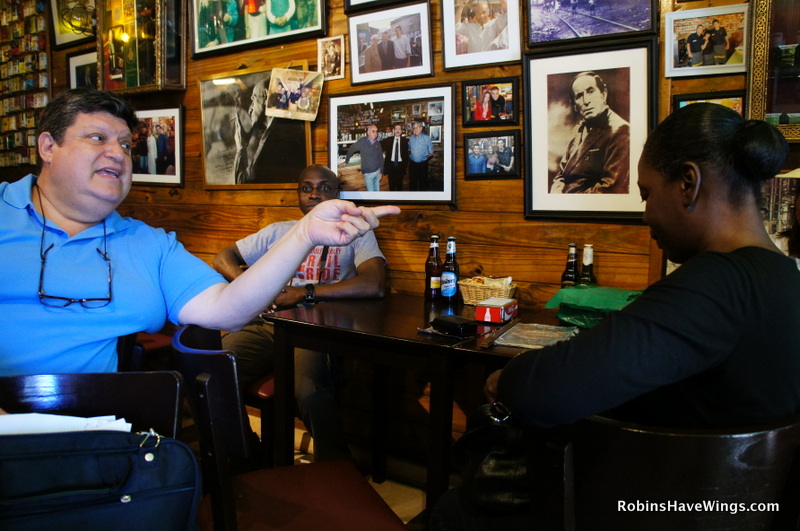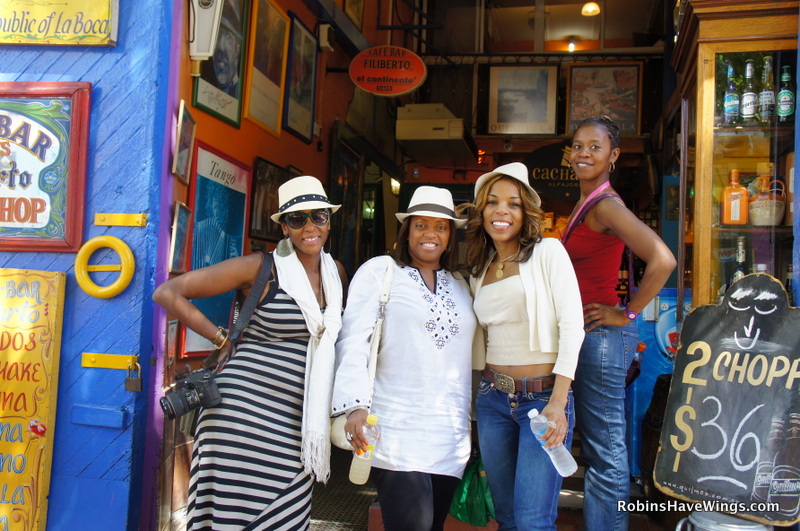 The afternoon snack takes its toll on a few of us at our last stop of the day, Uru, a leather boutique that does custom leather tailoring. We leave the leather shoppers and slowly stroll back to where we started at our modern home away from home, the Dazzler Tower Recoleta.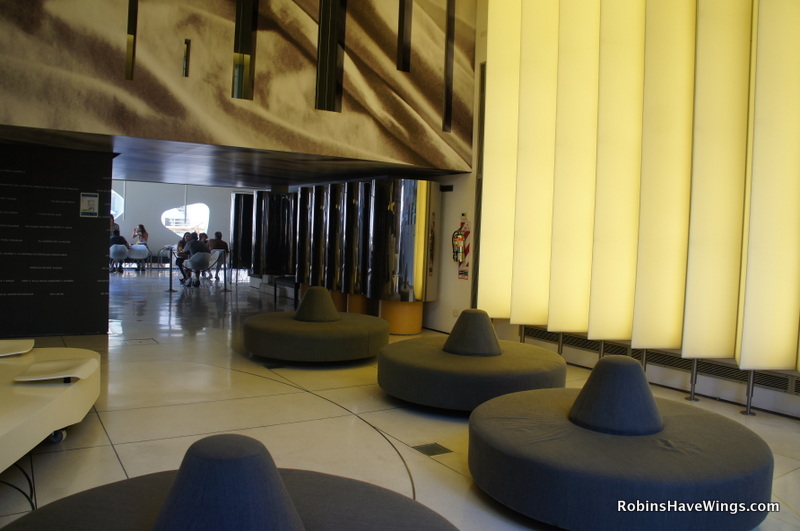 Have you been to any of the places I visited in Buenos Aires, today? What did you think? We have another free day in Buenos Aires this Sunday. How should we spend it?