I'm still chronicling my adventures in Thailand and Cambodia, but I wanted to take a moment to reflect on all my travels in 2012. It was a big travel year for me and I clocked more miles than ever, globetrotting from Sri Lanka to Thailand with Hawaii in between. Here are the highlights:
12. Speed Boating in Sri Lanka
My first trip of 2012 was to Sri Lanka as a guest of my friend Sid. In his hometown on Beruwela in Southern Sri Lanka, I met his Uncle Emil who treated me like royalty, letting me drive his speed boat on the Black River and feeding me sweet coconuts and crab at his laid-back Coconut Bar.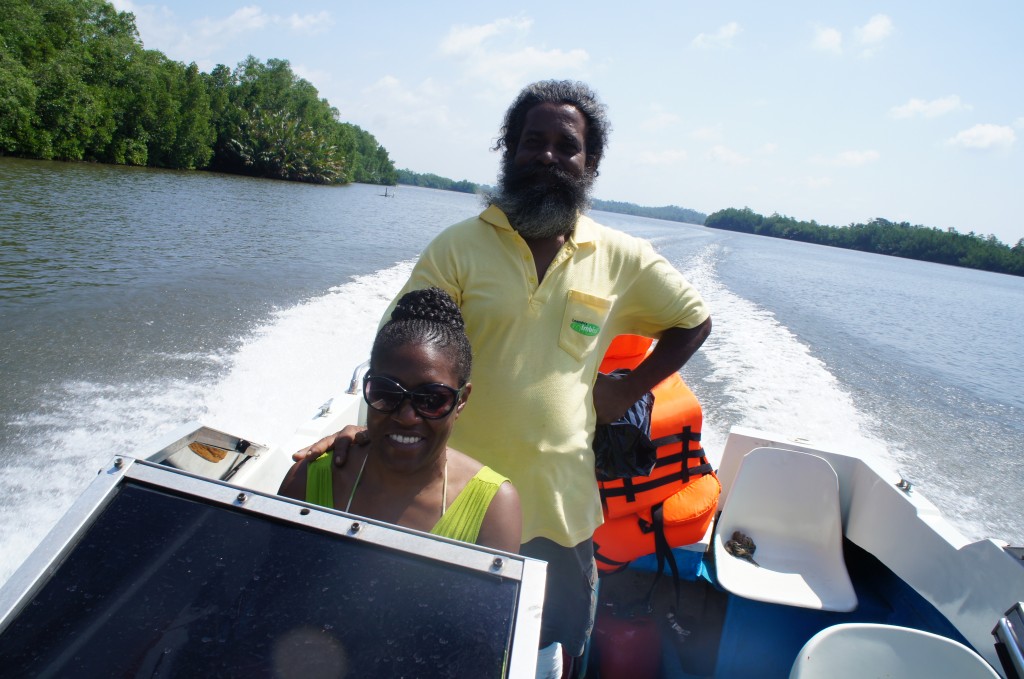 11. Buddha-Spotting in Sri Lanka
This little country is packed with Big Buddhas. One of the most impressive towers at 100 feet over the ancient Dambullah caves which boasts 150 stone Buddha statues dating back to the first century B.C. Check out more of my Sri Lanka road trip pics at TravelChannel.com. I've got an Amazing Sights in Sri Lanka slide show there, too.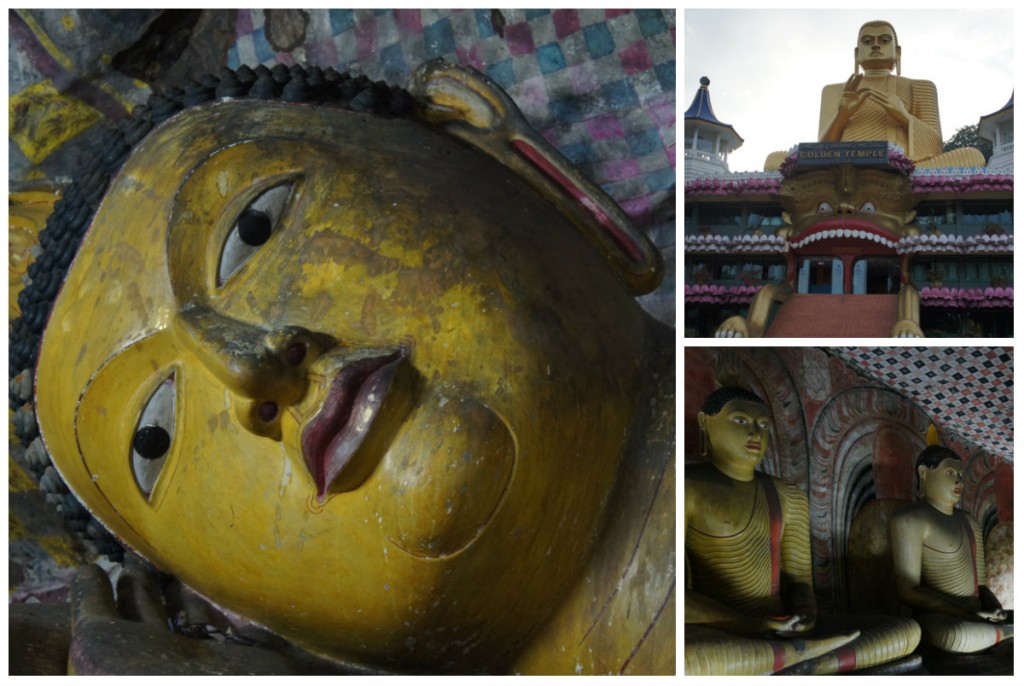 10. Celebrating in St. Martin/Sint Maarten
My friend Kenitra asked me to help celebrate her birthday on the exotic former French and Dutch occupied island of Saint Martin/Sint Maarten. We stayed on the French side of the island, steps away from Orient Beach, a haven for nude bathers, with some of the tastiest French food just outside our back door. We jammed with the locals at Boo Boo Jam, shopped for local spirits at the market in Marigot and had the best lobster at a lo-lo (local eatery) in Grand Case called Scooby's. It was our time doing what the locals do that was the best.

9. Boston Marathon
I got a chance to go to the world's oldest marathon this year with my friend Inez, who moved to Boston recently. She'd heard the best place to see the race was in Newton near Boston College and Heartbreak Hill. The marathon has a parade like feel with crowds lining the route to cheer for runners rather than floats. Although some runners were dressed as festively as a parade float. There were a couple of runners dressed as hamburgers, lots in tutus and one Elmo. The spectators were pretty creative with their signs, too. My favorites were "Why do all the cute ones run away?" and "Run like you stole something."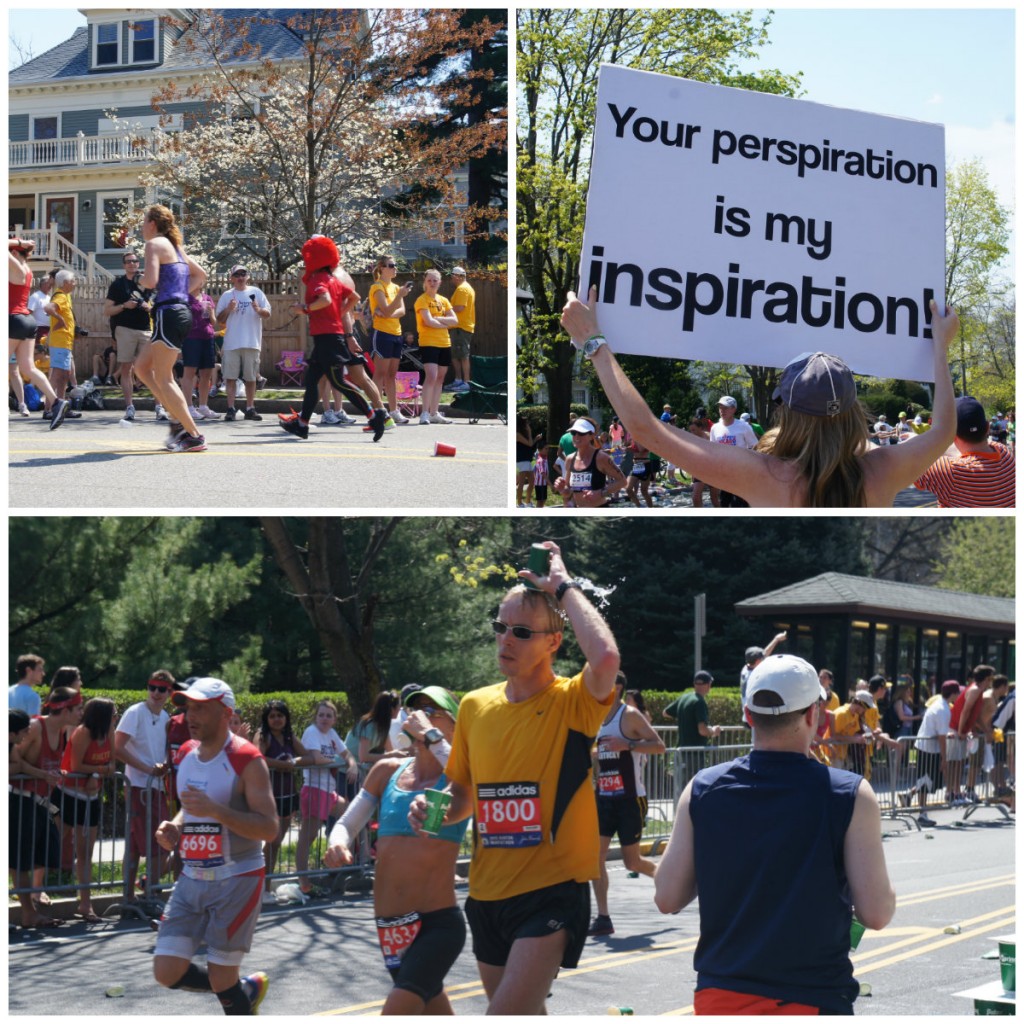 8. Denver's Black American West Museum
I sought out this little museum in a wooden house when I went to Denver for the Travel Blogger Exchange Conference (TBEX) in June. It's tucked away in the Five Points neighborhood, once known as the Harlem of the West. When I arrived, Nik Ridley, the museum's caretaker had dispatched a group of school children to roam through the house on their own saying, "I'm tired of you listening to me. Go look for yourselves." There's a lot to see in such a small space like the uniforms of Buffalo Soldiers and the artifacts of black cowboys and the African Americans who ventured west to find their fortune. Did you know that a black cowboy and rodeo rider invented hoolihanding, the move where a rider leaps from his horse onto the back of a steer and wrestles it to the ground by the horns? Me neither. Learned that at the Black American West Museum.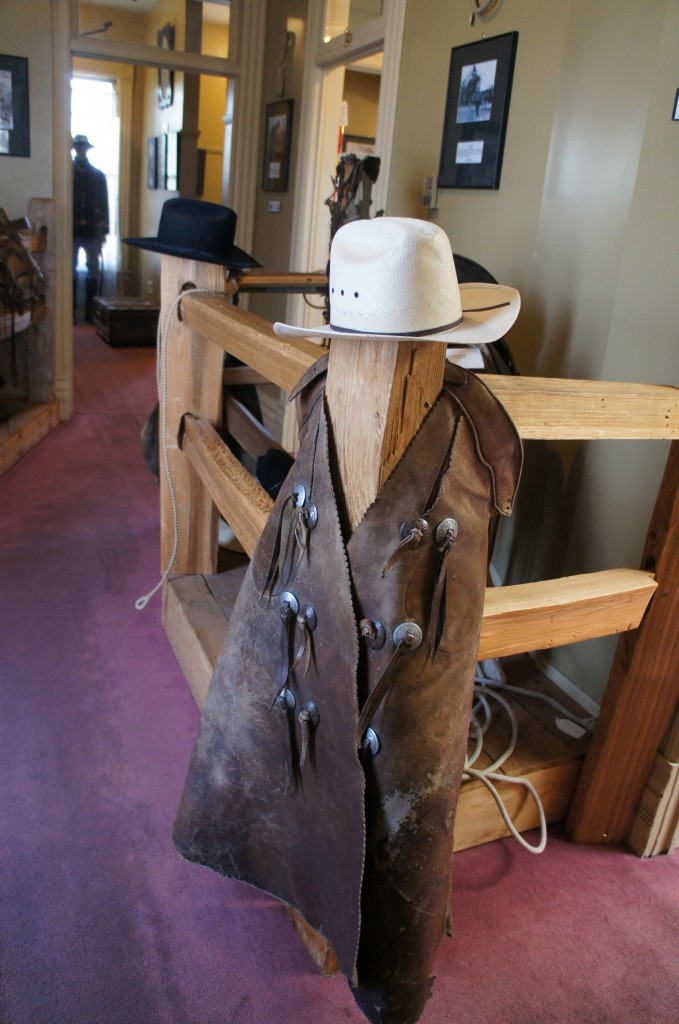 7. Winning an iPhone at TBEX
So, the absolute highlight of my trip to Denver was winning an iPhone after participating in the TBEX Road Rally from Denver to the Keystone Mountain Resort, site of the conference. Think Amazing Race in the Rockies. I was a member of Team Yellow, along with 5 other travel bloggers. We turned out to be a creative bunch, churning out the best pics, video and tweets of all the teams on the race, winning iPhones for our efforts. Even better than winning an iPhone, I made lots of new travel blogging friends. Check out the video to see when I was yellow.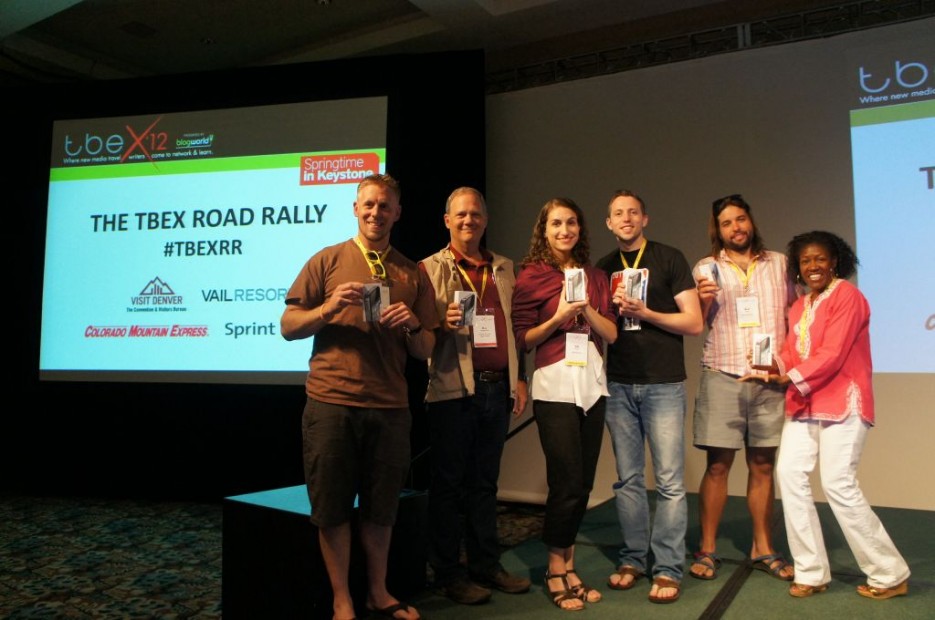 6. Hanging at Vaughan's with Kermit Ruffin in New Orleans
Thursday night is the night to go to Vaughn's in New Orlean's Faubourg Marigny/Bywater neighborhood. That's when local music hero Kermit Ruffins plays. He's the founder of the popular Rebirth Brass Band and he's featured on HBO's Treme. His high-octane, jazz-tinged pop tunes get the crowd jumping and his red beans and rice in the back go perfectly with rum punch. Ruffins won points with me when he played the Godfather of Go-Go, Chuck Brown, during one of his set breaks. It was great way to kick off the Essence Music Festival, which is what bought me to New Orleans. I covered the annual celebration of Black women for TVONE.TV. Check out my coverage.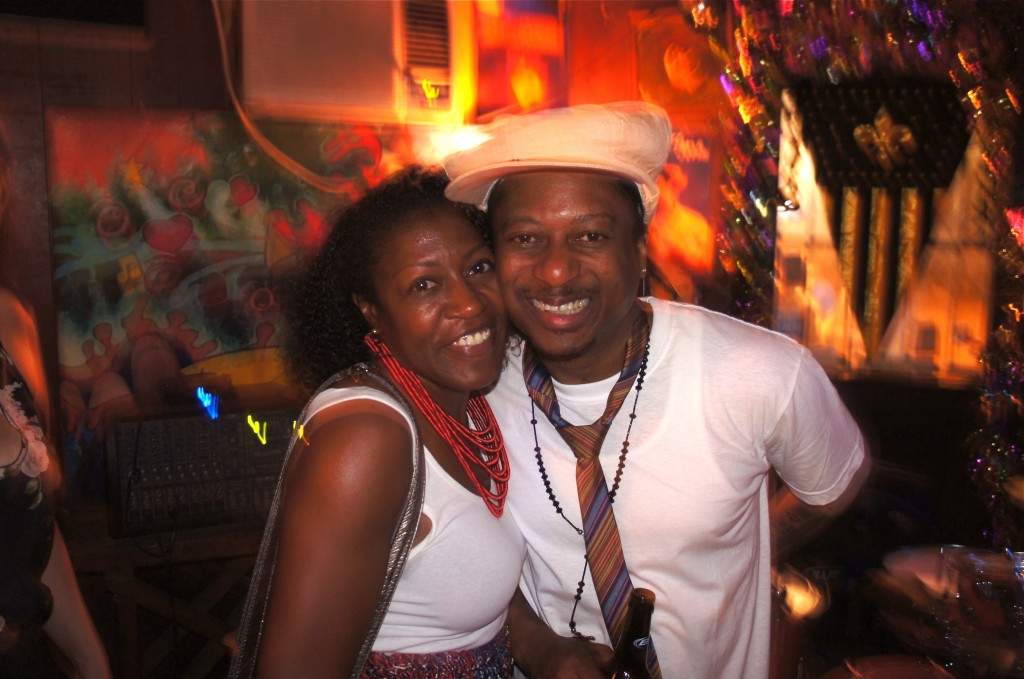 5. Strolling Through Savannah
Not long after leaving New Orleans, I headed south again to Savannah for my cousin Kali's wedding. After a belly-busting brunch at J. Christopher's on Liberty, my folks and I wandered into Chippewa Square where Georgia's founder Oglethorpe still stands tall and you can sit on the same bench as Forest Gump to contemplate life as a box o chocolates.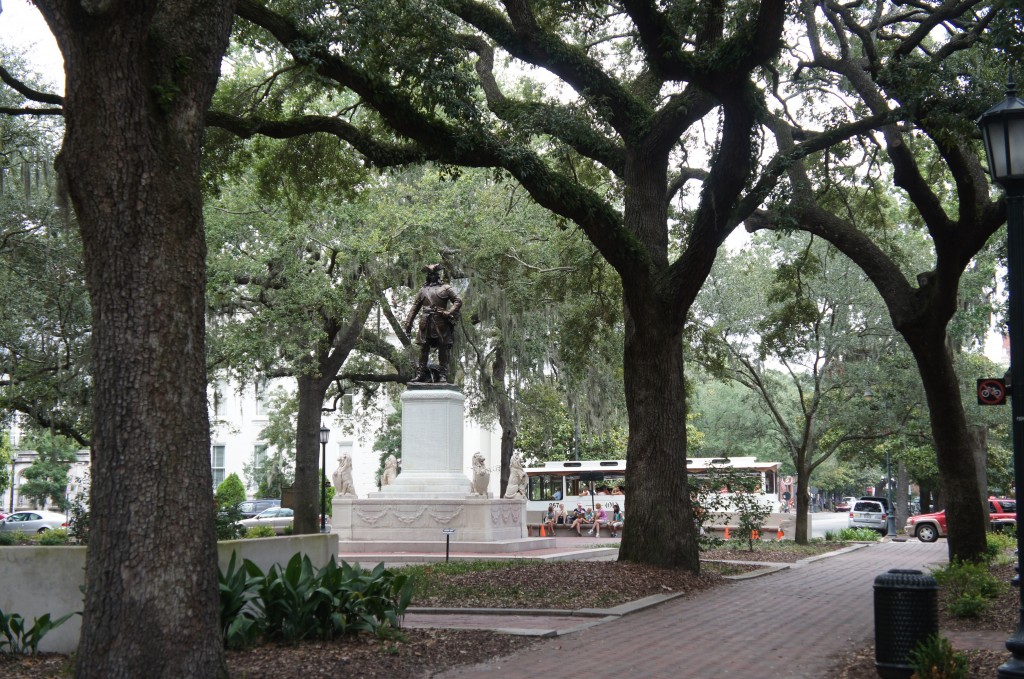 4. Ono Hawaiian Food
The best part of travel for me is meeting cool people. Toyo, the manager at Ono Hawaiian Food on Kapahulu Ave. in Honolulu, is one cool dude. His mother opened the traditional Hawaiian food favorite over 50 years ago and he does his best to make you feel at home.  I was told by a local to visit the restaurant, but I had no idea what to order. I went with the laulau lunch plate, a hunk of pork wrapped in taro leaves. If you're a southerner, think ham hocks in collard greens. Mmm good. Toyo took time to explain the health benefits and preparation of each dish and offered his number to me, showing concern for a woman traveling solo. Like I said, cool people.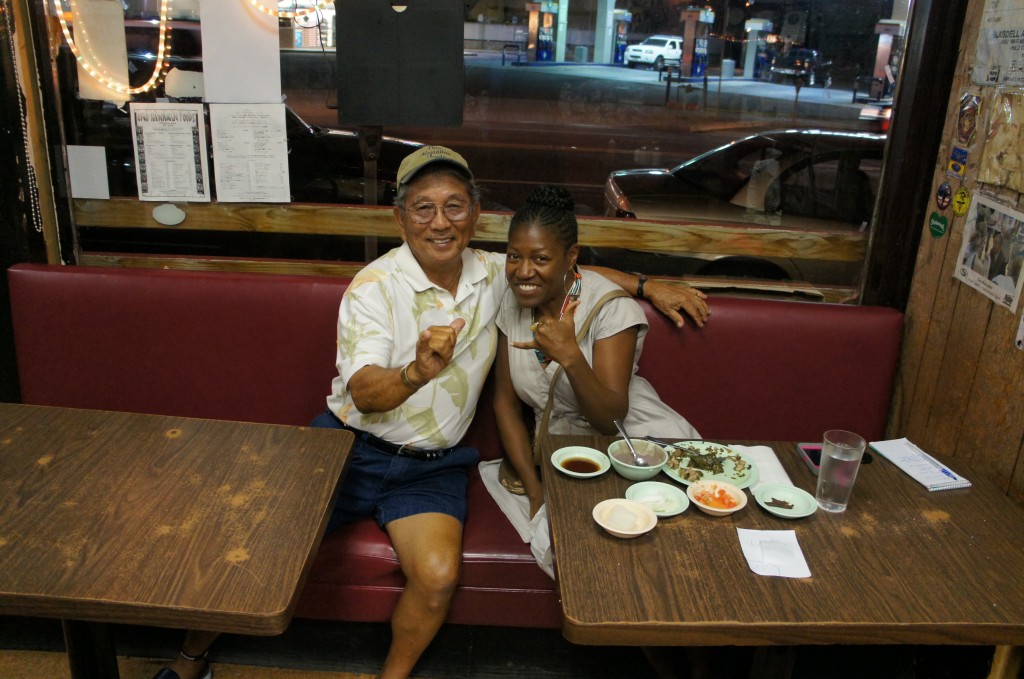 3. Hawaii Road Trippin'
When I asked locals what to do on Oahu, almost everyone said to rent a car and drive to the North Shore. I took their advice and I'm glad I did. I never made it to the North Shore, but I saw where President Obama body surfed as a kid (Sandy Beach) and snorkeled in Hanauma Bay. I also had my first shave ice: ice cream topped with powdery ice and exotic flavors like lychee and passionfruit.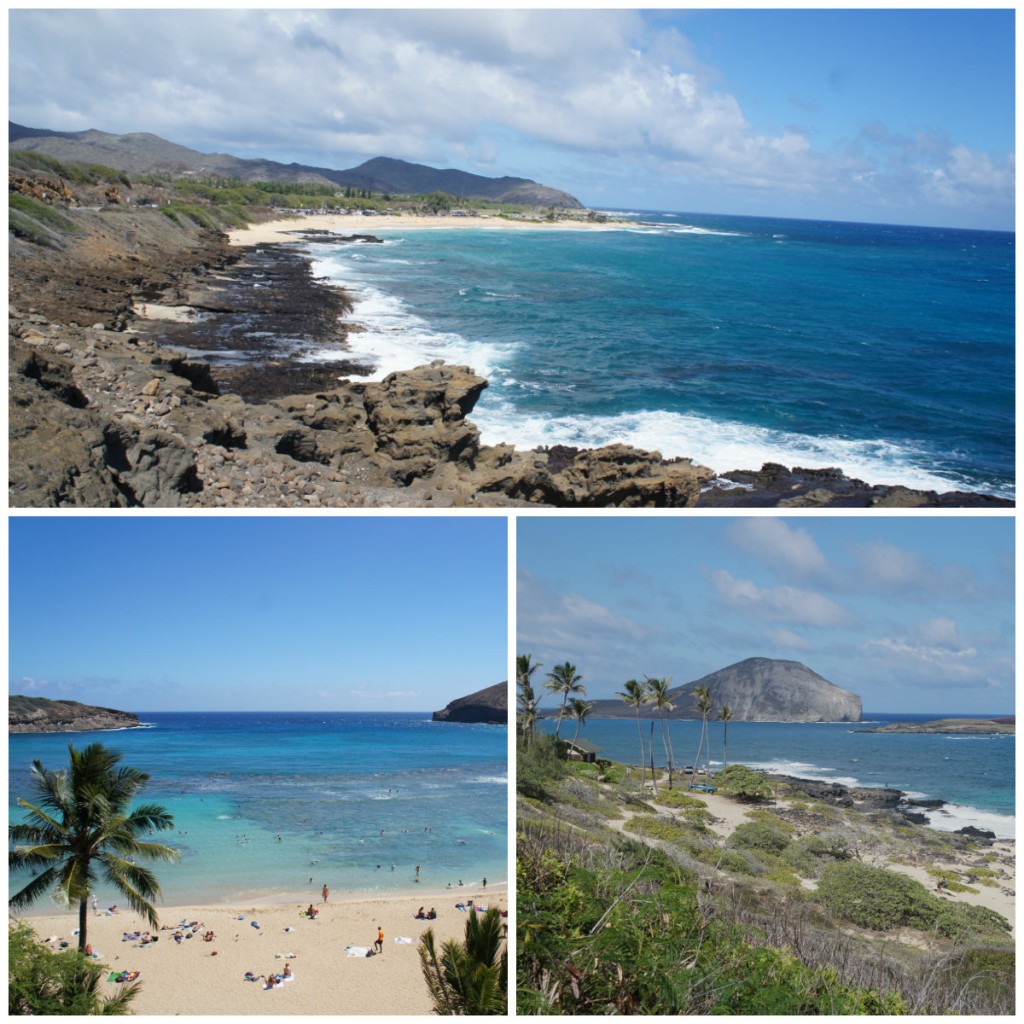 2. Angkor Wat
I love old places and so far Angkor Wat is the most amazing old place I've been. It rivals the Great Wall of China, in my opinion. I'm always awed by the engineering feats of those that came centuries before us. The temples of Angkor Wat are simply mind-blowing. My favorite was Bayon, engineered around the Thai belief in the lucky number 9. There were supposed to be 54 towers with each featuring 4 massive stone faces for a total of 216. Check this out: 5+4=9 and 2+1+6=9. Like I said, amazing. More to come on this spot.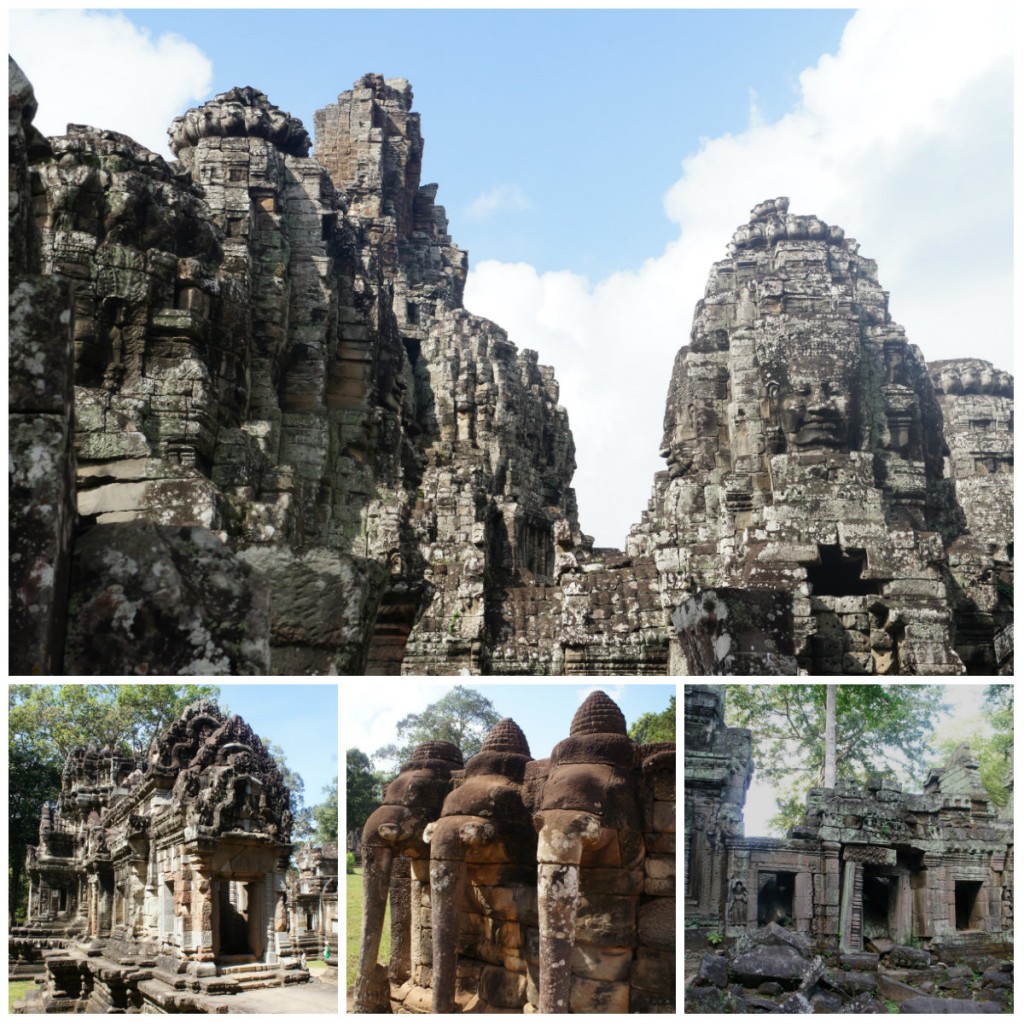 1. Krabi Bay
Krabi Bay in southern Thailand wins the top spot on my list because of its sheer beauty. I have never been anywhere more naturally breathtaking. Here, oddly-shaped limestone islands rise mysteriously from the crystalline aquamarine water of the Andaman Sea. These islands harbor secret stretches of sand where it is possible to pretend to be positively stranded. Krabi happens to be the last place that I visited and it is still indelibly burned into my travel memory. More to come on this destination, too.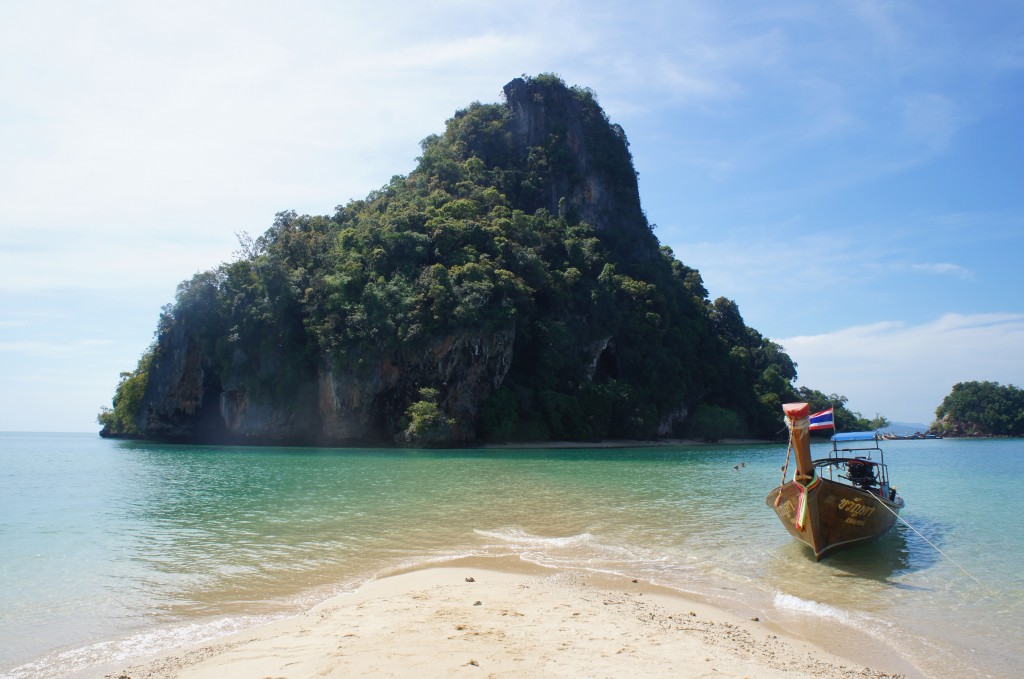 Not a bad year. We'll see what 2013 brings. First up: Argentina!