By the end of our Waiheke Island Wine Tour, Tanya and I are tightly hugging our fellow tour-goers and our guide, Wayne. It could be that we are really tipsy or we just really like them. Maybe it's a little bit of both. When Wayne picked us up from the Waiheke ferry, we had no idea what to expect other than tasting some good New Zealand wine.
We already enjoyed our 40-minute ride from the Auckland Ferry Terminal across the slightly green-hued Hauraki Gulf to Waiheke. Despite the grey skies and light sprinkles, it's a pretty ride. I was particularly struck by the old Auckland Ferry Building, a marigold-colored edifice, standing stark against Auckland's more modern steel structures. Families gravitate to the rear deck to snap the perfect shot with the Auckland skyline as a backdrop. Arriving at Matiatia Bay on Waiheke is just as picturesque with its mouth holding a nice collection of sparkling white sailboats and yachts.
So, when we exit the ferry, we are ready to taste more of Waiheke and drinking wine is always better with good company. It turns out we have good company in fellow Americans, Steve and John from Chicago, Mike and Vee from Christchurch and Mei and Dan from Singapore by way of the UK. We didn't know we'd all be the best of wine tasting buddies right away; that came after four or five glass tasting flights at three impressive New Zealand wineries.
We start at Jurassic Ridge Vineyard and Winery operated by the impressive Lance Blumhardt, a former geologist and neurologist turned award-winning vitaculuralist, specializing in vegan wines. He's already pouring wine for another group when we arrive and we squeeze into his tiny tasting room for our firsts tastes of New Zealand wine. We politely sip his Syrah Rose and Sauvignon Blanc, trading places with the first group between pours. One of the ladies in the group happens to be from the Washington, DC area, too, Great Falls, VA in specific. She lives in New Zealand now and she and a friend from LA are on a road trip across the country. She complains that her friend keeps getting into the drivers side of the car before realizing her mistake in a country where the driver sits on the right, not the passenger. As we chat about the DC area, the woman from LA throws out a statistic noting more men per capita than women in DC. Tanya and I look at her incredulously and ask, "Really?" But this conversation sounds like something from an episode of "Sex in the City." Back to the wine.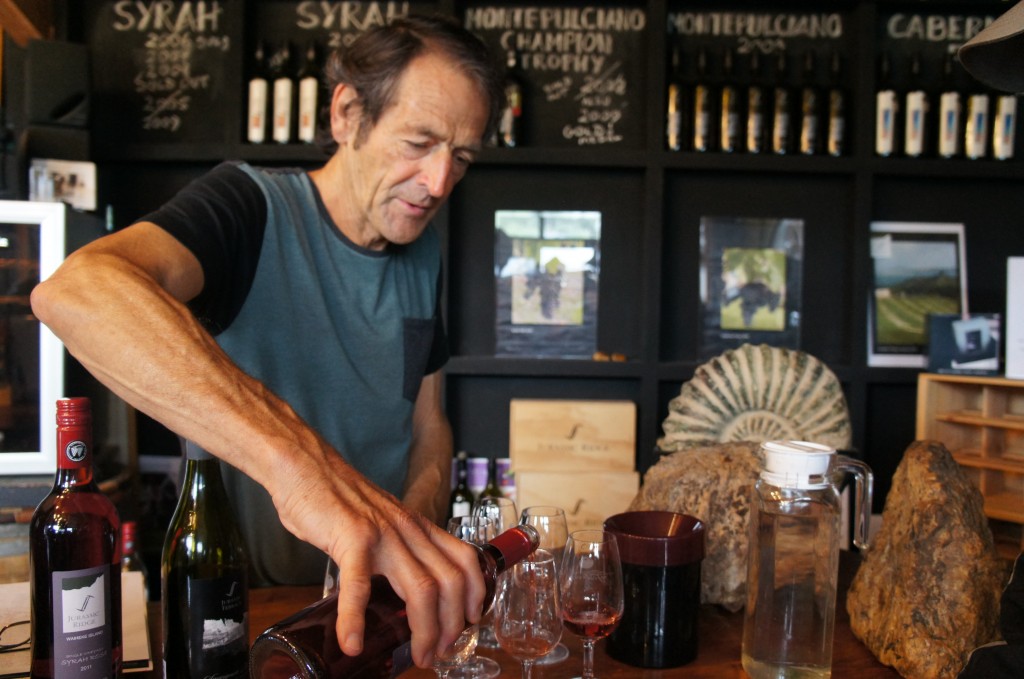 With the Jurassic Ridge tasting room all to us, our tour group starts to loosen up a bit. Particularly when Lance pours his baby, a Montepulciano that calls his Sophia Lauren of wines. It's Italian, round and full-bodied. Naturally, this wine gets a lot of attention, winning a gold medal and champion trophy in New Zealand's top wine awards. It seems to be well deserved. The Montepulciano is delicious. It's fruit forward with a hint of spice, like my favorites reds, Zinfandels and Malbecs.  While enjoying this flavorful concoction, I ask Lance if there are similarities between his life as a neurologist and a winemaker. First, he says the obvious, doctors and wine makers like to drink wine. But then he says something unexpected, cleaning. He says just like in a operating room, you have to keep wine making equipment sterile to keep out bacteria or anything to alter the winemaking process. I'm tempted to buy the Montepulciano, but this is just our first stop. Mike and Vee have been here before though and they stock up before leaving.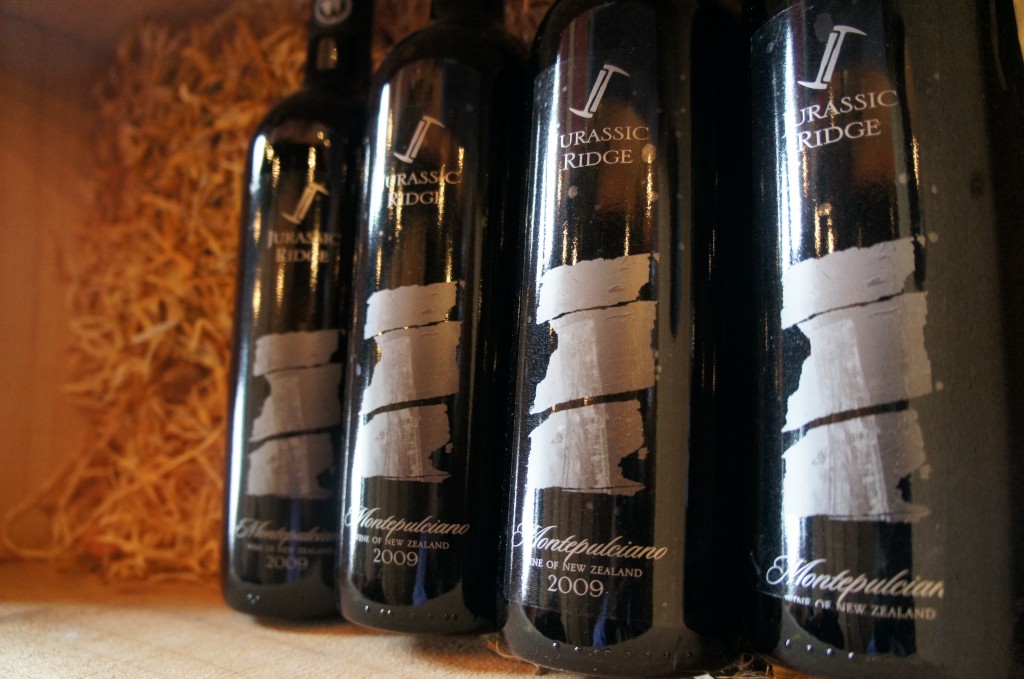 We drive deeper into Waiheke to reach our next winery, Obsidian, on the way Wayne shares more about the history of the island through his own family history. He's a native to Waiheke and his great-great grandfather came to the island during a particularly violent period in New Zealand. The British were intent up on removing the indigenous Maori from the land and paid men to fight in exchange for the land that they would eventually take from the Maori. He talks about the Musket Wars in Waiheke, in which one Maori tribe decimated all its rivals when its chief was introduced to the musket.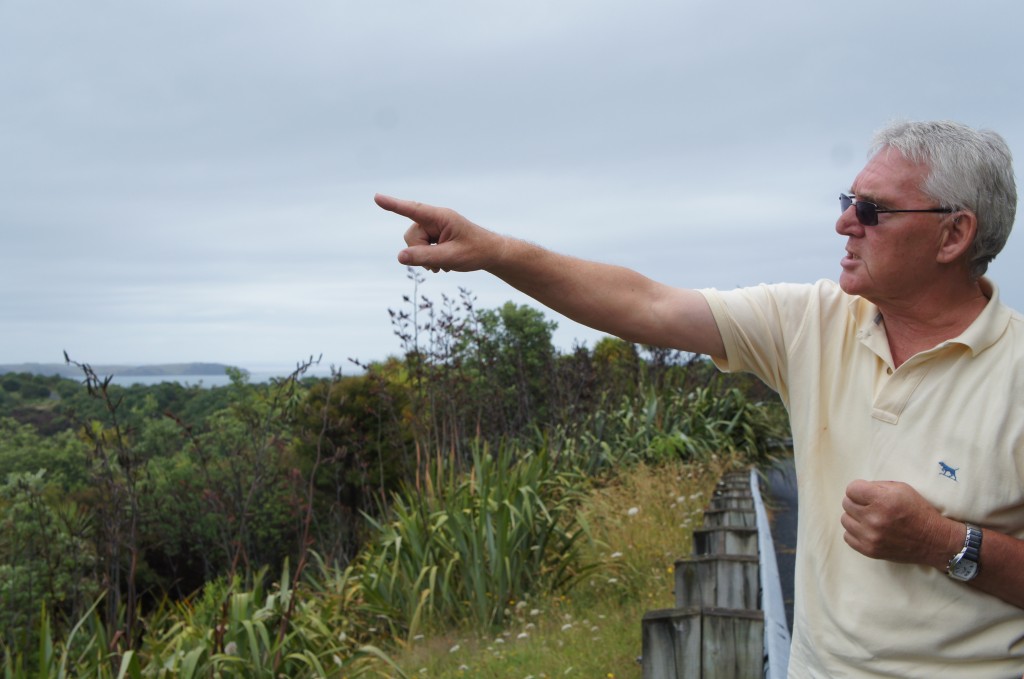 But the Obsidian Vineyard is nothing but peaceful. The tasting space is outdoors under an awning in full view of the vines. We start again with a Rose, followed by a great Chardonnay, stored in recycled oak barrels for a more balanced blend of oak, citrus and butter flavors. I see that Steve is impressed and Tanya and I definitely like it. So much so that we get bottles later. We also taste their Montepulciano, Syrah and Reserve Cabernet Merlot. All seem to be on the more mellow side, smoother and maybe lighter than what we tasted at Jurassic Ridge, but still good in its own way. Wayne and the sommelier here share more about the history of wines in New Zealand, noting that the country has only been growing wine for 35 years. I'm surprised to hear this because you always seem to hear about how great New Zealand wines are. Their reputation suggest years of cultivation, so to speak. But the explosion of vineyards has only occurred recently.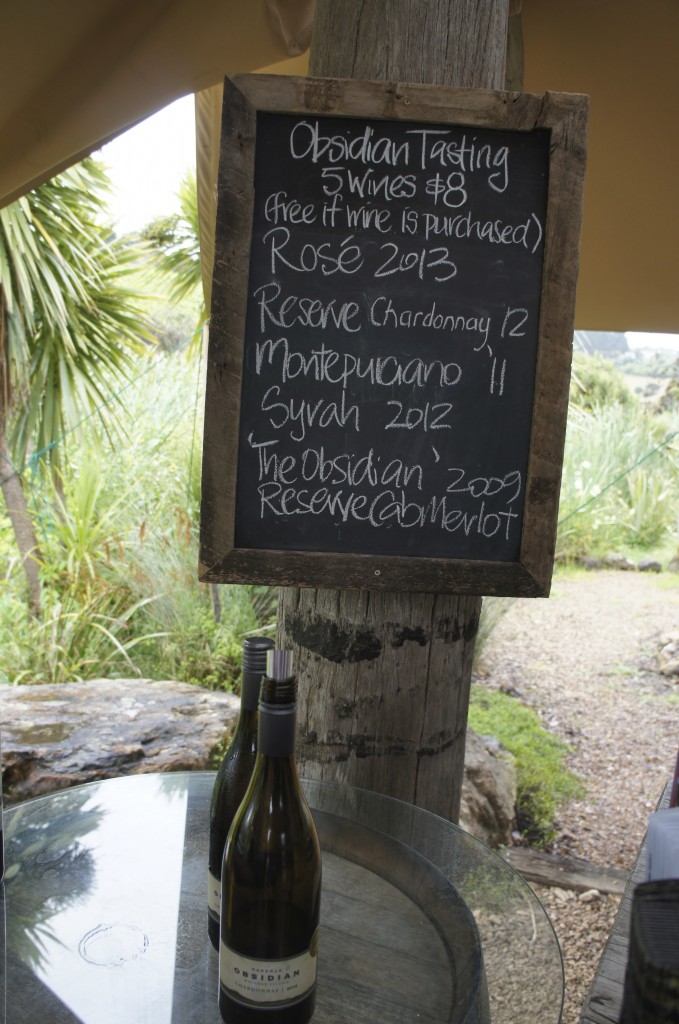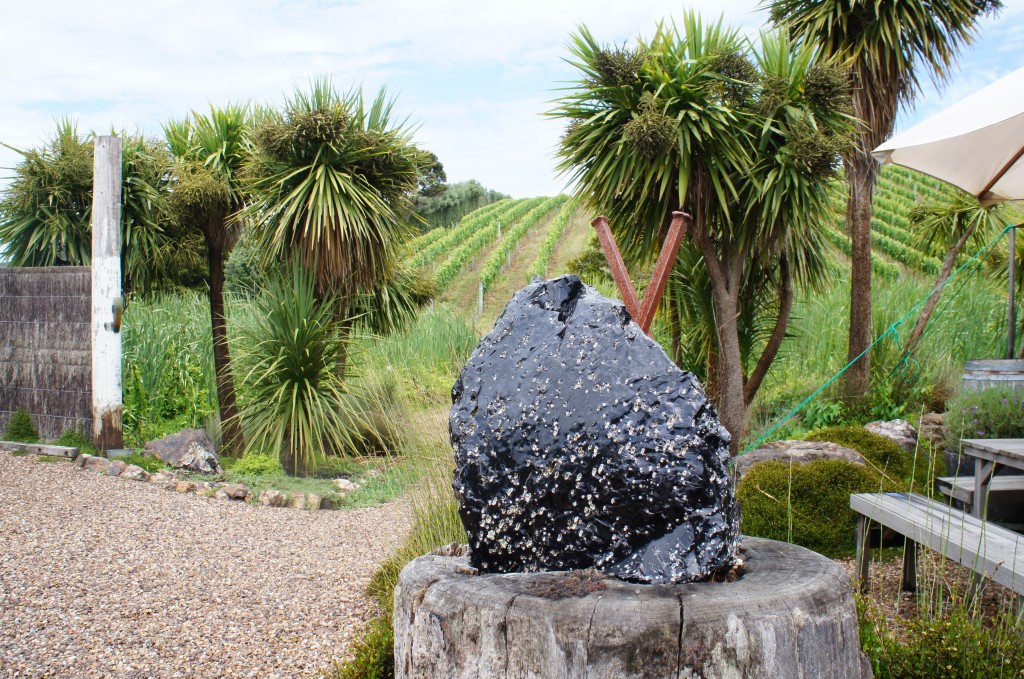 Our final stop on the wine tour is apart of this explosion and where our wino bonding really took place. The Peacock Sky Vineyard is the perfect setting with rows and rows of vines blanketing the nearby hills and the quaint tasting room nestled below. Wayne tells us that peacocks actually frequent the place, released by a woman who once owned them. Besides the beautiful landscape, the table scape for our tasting is pretty eye-catching, too. Our sommelier is already pouring pale pink sparkling wine into our glasses and there is an assortment of goodies placed neatly on a tasting card to be paired with our wines. It's almost too pretty to eat, but at the same time, we can't wait.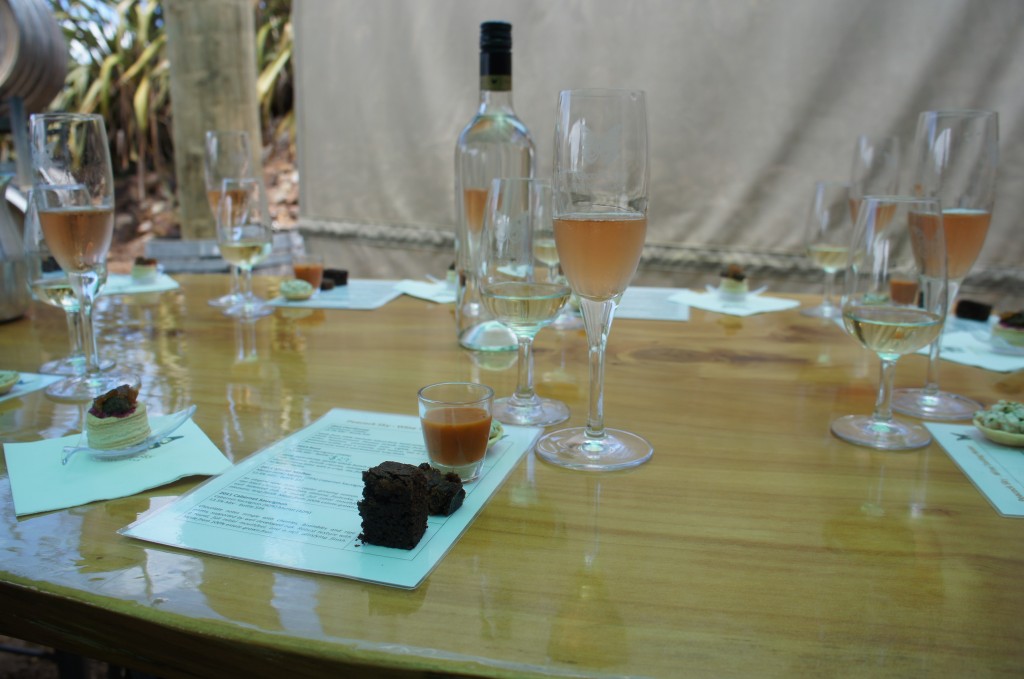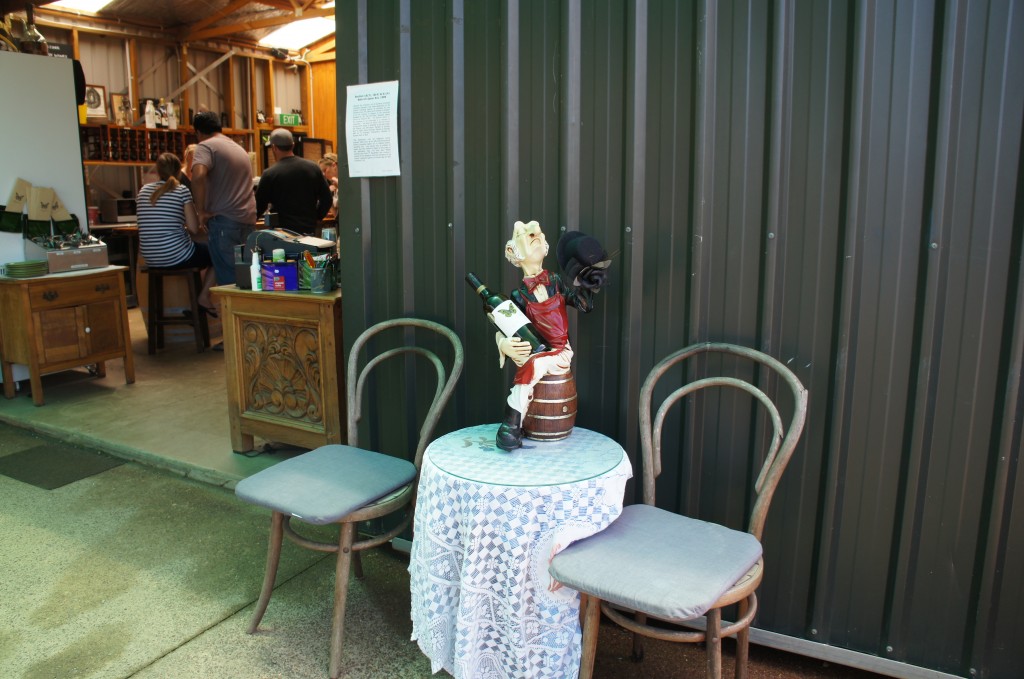 First, we are encouraged to taste the sparkling wine and we happily oblige, toasting each other a Happy New Year. Next we try a Chardonnay and we are instructed to do a mouthwash to taste the citrusy burn along the sides of the tongue. Then we taste a bite of what looks to be chicken salad in a pastry with the Chardonnay and the citrus magically disappears. Their wines seem to have more magical properties. Their Rose enhances the red peppery spice of a tomato soup, an oaky Merlot Malbec turns chocolately with a piece of gooey fruitcake. We all marvel at the transformations taking place in our mouths. Tanya and I say this is the best fruitcake we've every tasted, it's moistness dispelling any thought of using at a doorstopper. Steve tells us that his grandmother made a delicious fruitcake that he remembers from his childhood. In his attempt to recreate it, he found that molasses was the secret to the moist texture.
We start to learn more about each other through stories like these over a gorgeous and delicious lunch, which we pair with more wine and champagne. We learn that Mike's nickname is Stubby from his last name Stubberfield and that he and Vee used to throw incredible parties. Mei and Dan talk about life in Singapore. We talk about politics in the US, UK and Christchurch and we even talk about moonshine. There seems to be no end to the things you can favorably discuss with a little help from some well-fermented grapes. This leads to all the hugging at the start of this post. We hug when we exit the van at the ferry, thinking it will be our final goodbye, then we realize that we are all boarding the same ferry. We hug again when we disembark. The wine definitely has something to do with this, but we genuinely like these people and we hope to stay in touch.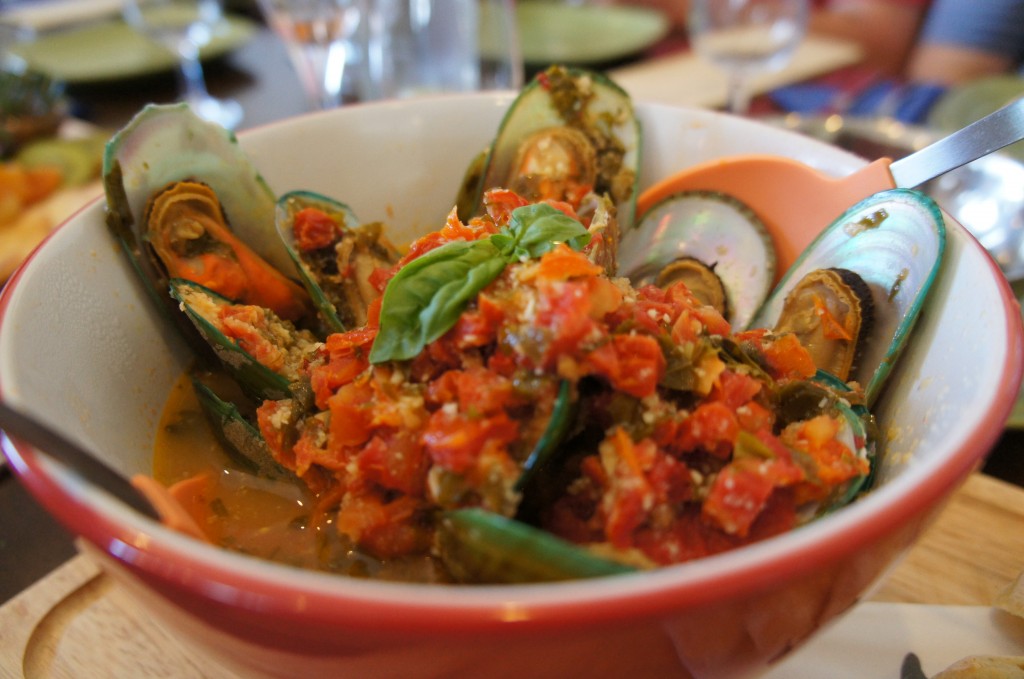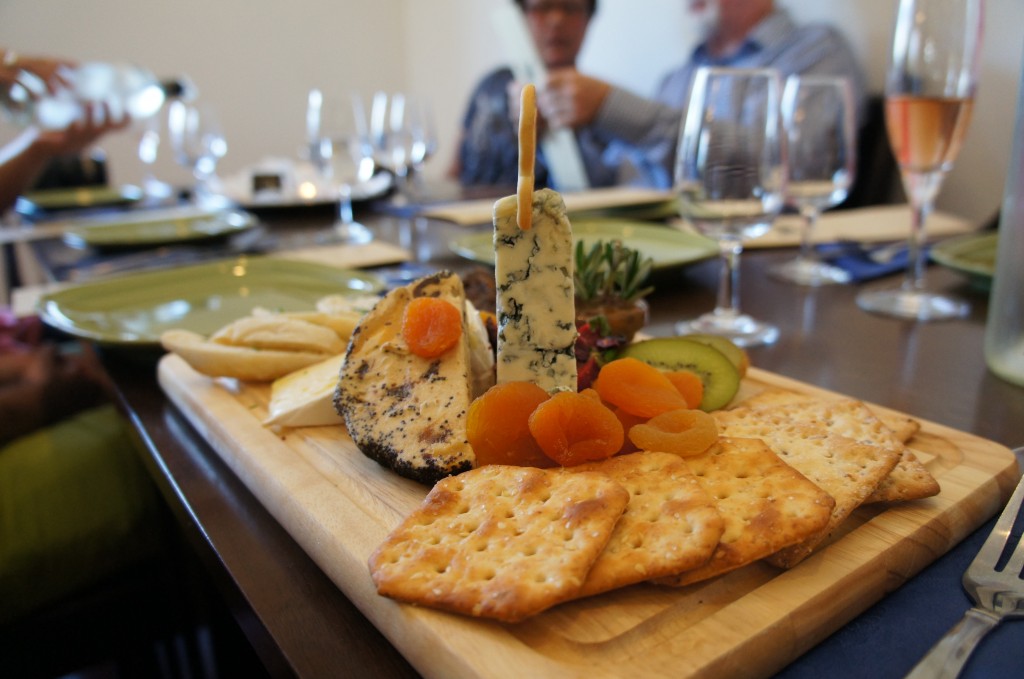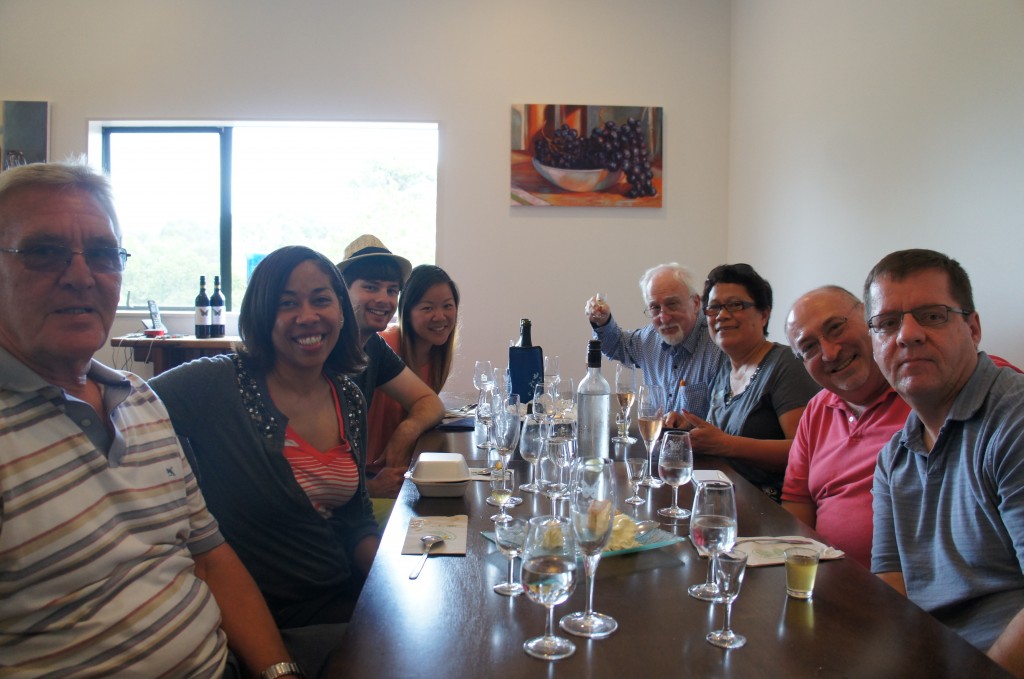 At the ferry terminal, we realize that we are steps away from Auckland's Viaduct. Steve and John are staying at the Hilton modeled for a cruise ship near by. Steve mentions that the area was redeveloped for the America's Cup in 2000. They point the way to the outdoor space before we hug yet again.
The rain from earlier in the day has completely dissipated and the sun has returned with a vengeance. We peel off our layers and embrace the heat with a slow stroll along the Viaduct. Here are some of the things we saw along the way.