So, the Traveling Brown Girls Blog Carnival has presented an interesting challenge: List 5 places that I've never been (and why I want to go). First, you may be asking, "What is the Traveling Brown Girls Blog Carnival?" It's a blog party started by Tracey Friley of OneBrownGirl.com and hosted by other bloggers (AbsoluteTravelAddict.com, GirlGoneTravel.com, MoTravels.com and BrownGirlsFly.com) to promote the work of underrepresented travel bloggers and share their talents more widely with the travel world, and the World Wide Web. Thus, the reason for this post that's got me thinking. You see, I want to go EVERYWHERE and I don't travel with the goal of checking places off a list as some people do. I often get asked, "Where do you want to go next?" My answer depends on the moment and could change at the drop of a hat. I mainly travel when opportunity strikes or a place presents itself. For instance, Thailand wasn't top of mind as a travel destination, but when my high school friend, Lyle, invited me to visit, I knew I was going. It was the same for my travels in Sri Lanka. I never would have considered the place, if I hadn't met my friend Sid, a native Sri Lankan, at a New Year's Eve party a few years ago. A Danish tennis partner sparked my desire to go Denmark. That being said, the following is a list of places that have captured my attention of late or have lingered in my travel consciousness for sometime. Will I make it to these places? Maybe. But it is more likely that I'll wind up someplace totally unexpected, just the way I like it.
#5 Japan
The reason that I am interested in going to Japan may be controversial for some. I am absolutely intrigued by the Japanese fascination with black culture. I've read pieces written by black travelers who have been there and find this fascination somewhat disconcerting. Is it a genuine appreciation or a cultural exaggeration of stereotypes that have seeped across the Pacific? I want to see for myself and getting a photo of a Japanese girl in a "Black for Life" t-shirt seems all too ironic. I'm already used to curious Asian folk, having been swarmed by Cambodians for a family photo at Angkor Wat recently and followed by Chinese tourists at the Forbidden City years ago. I've got that part down. I suspect that I'll get to hear great music as I've heard that R&B musicians are beloved in Japan. On the food front, I am a big fan of sushi and even more so of tea. I'd be all over the tea ceremonies and I love ancient temples. Finally, I really want to stay in a capsule hotel. I'm all of 5'1, so I think I'd be snug as a bug in one of those things.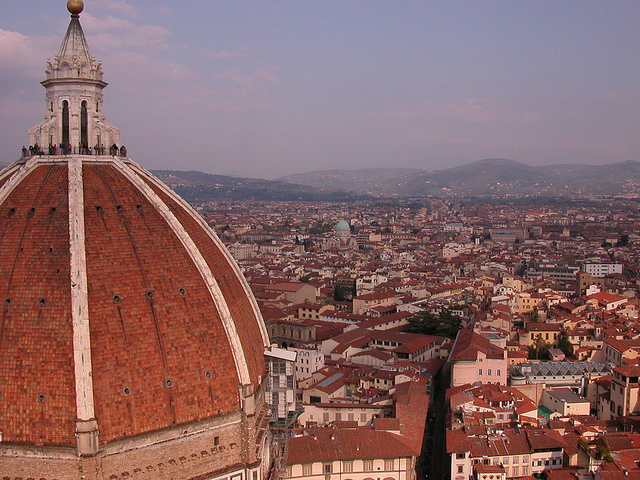 #4 Italy
I took an art history class in high school that I absolutely loved. We studied the works of the great Italian masters like Titan, Caravaggio and Michelangelo, of course. Each spring our art history teacher, Ms. Batza, organized a student trip to Rome to experience Italy's art and architecture. I wanted to go very badly, but it wasn't in my parents' budget. My friend Inez and a few others went and they came back with fabulous stories of cute Italian boys following them around the Eternal City. So, I still kind of harbor this high school longing to go and it flares up when I have a really good Italian meal or see some some pop culture reference to Italy. For instance, whenever I see Fabio, one of the chefs from "Top Chef," I want to go to Italy. I wanted to go after I read "Eat, Love, Pray." All of the recent pomp and circumstance for the new Pope at the Vatican is the latest reason why I'd like to go. When I do go, I'd be just as enamored of the historically-significant art found in Florence as the attractive men.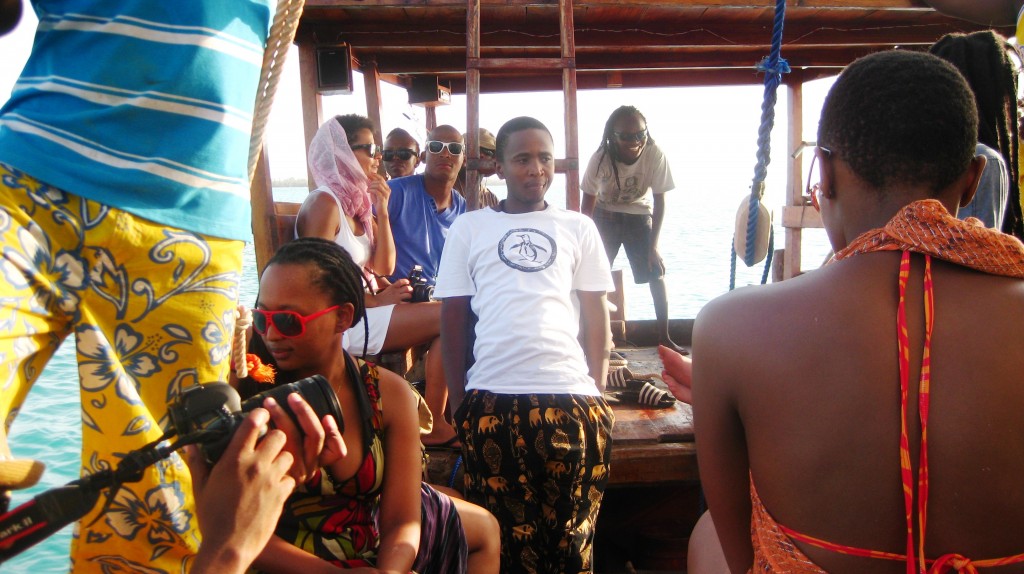 # 3 South Africa
Nelson Mandela is the biggest reason why I want to go to South Africa, but this is another place that has lingered in my travel consciousness for some time. Growing up in the Washington, DC area, we'd often drive past the South African Embassy on the way to school during the "Stop Apartheid" demonstrations. Later in the day we'd learn some big celebrity like Steve Wonder had gotten arrested for protesting. I took a History of South Africa class in college and during a college internship with Time Magazine, I got to cover Nelson Mandela's first visit to the United States after his release from prison. So, I feel like I have a connection. And, as an African-American child of parents who lived through Jim Crow, there is definitely a cultural solidarity to be explored. Last year, I met a woman named Lerato from Pretoria through my friend Sid. He introduced us because she is a travel blogger and journalist, too. Her blog is called Madam Africa and she is making it her mission to travel the entire continent. I snagged a photo from her blog post about a South African musician that she'd seen perform at the Cape Town Jazz Festival. This is the South Africa that I want to see.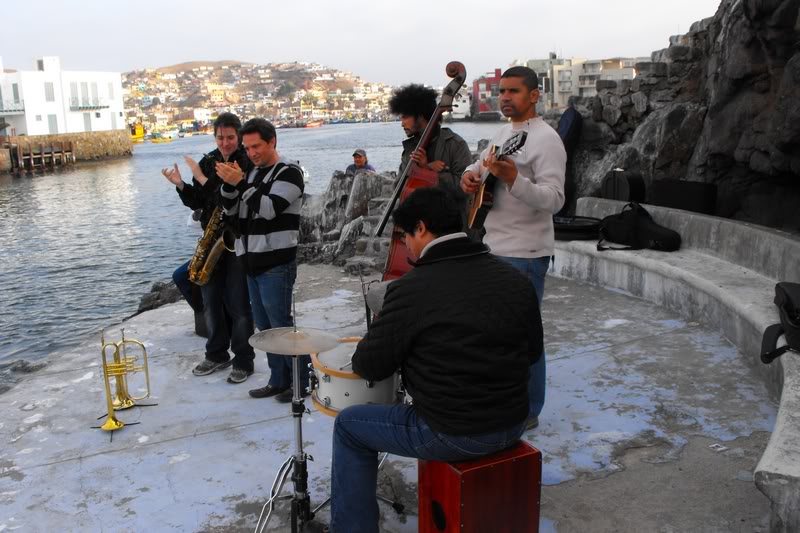 #2 Peru
Mystical Macchu Picchu makes many traveler bucket lists. The journey is arduous, maybe even more than most realize as Boyd Matson wrote in his story "The Best Worst Trip Ever" in April's National Geographic Traveler, where he talks about the grueling trek that left him questioning his preparedness. But he, like everyone else who's been, says it's all worth it. I have no doubt that it would be the same for me who especially loves to contemplate ancient civilization and architecture rivaling most modern creations. And while, Macchu Picchu is reason enough to want to go to Peru, something else has piqued my interest–Afro-Peruvian culture. While traveling in Thailand, my friend Karen mentions that there is a New York Afro-Peruvian Jazz band that arranges group tours to Peru to learn about Afro-Peruvian musical traditions from local musicians in Lima. This sounds more and more like the best trip ever. Any tour that allows me to feel immersed in a culture that few have experienced is going to be a winner in my blog.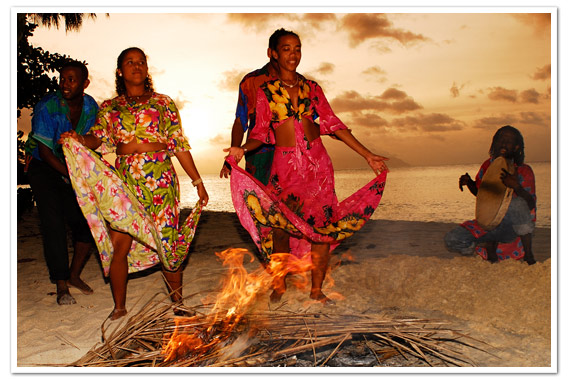 #1 Seychelles
This group of islands off the coast of Tanzania has become a bit of an obsession of late. I, like most, heard of the islands when the royal super couple, William and Kate, went there for their honeymoon. But I was really keen to go last year when I learned that Ethiopia Air introduced new flights to the Seychelles with an amazing airfare sale. I was going to make it happen until other travel opportunities intervened. At this year's Travel and Adventure Show in Washington, DC, I met a member of the Seychelles Tourism Board and I asked him what I needed to know about the place besides the fact that William and Kate honeymooned there. He told me of the county's early beginnings as a pirate stopover and a point along the Spice Trade, which brought about its mélange of French, British, Indian and African cultures. He bragged about the creole cuisine and the country's commitment to preserving the environment. This guy was really good at selling his country, because now I really want to go there. It sounds like the perfect combination of beach getaway, eco-friendly adventure and authentic laid-back culture. So, it makes the top of my ever-shifting list, for now.
Do you have a travel bucket list? Where do you want to go?