While I rang in 2014 in New Zealand, an incredible trip well documented on the blog, I spent the rest of the year exploring beautiful places right here in the good old US of A. And, in a year that showed our country's ugly divisions, I met Americans in unsuspecting places who were warm and eager to share their pride in the America they know and love.
14. Natural Bridge and Monacan Village in Southwest, Va.
This spring, I took a road trip to visit a dear friend living in Blacksburg, Va. I decided to take the long way around, stopping in cute downtown Charlottesville to lunch with another friend. I picked the Brookville Restaurant for its bacon chocolate chip cookie, which didn't disappoint. Neither did my next stop at the Natural Bridge nestled in the Blue Ridge Mountains. Thomas Jefferson was the biggest pitchman for this natural wonder and in the 1800's the Natural Bridge was one of the hottest destinations in the US, along with Niagara Falls. After winding down a steep staircase alongside a bubbling stream, the bridge kind of surprises you with its majesty. It's more like a giant keyhole, revealing the forest beyond.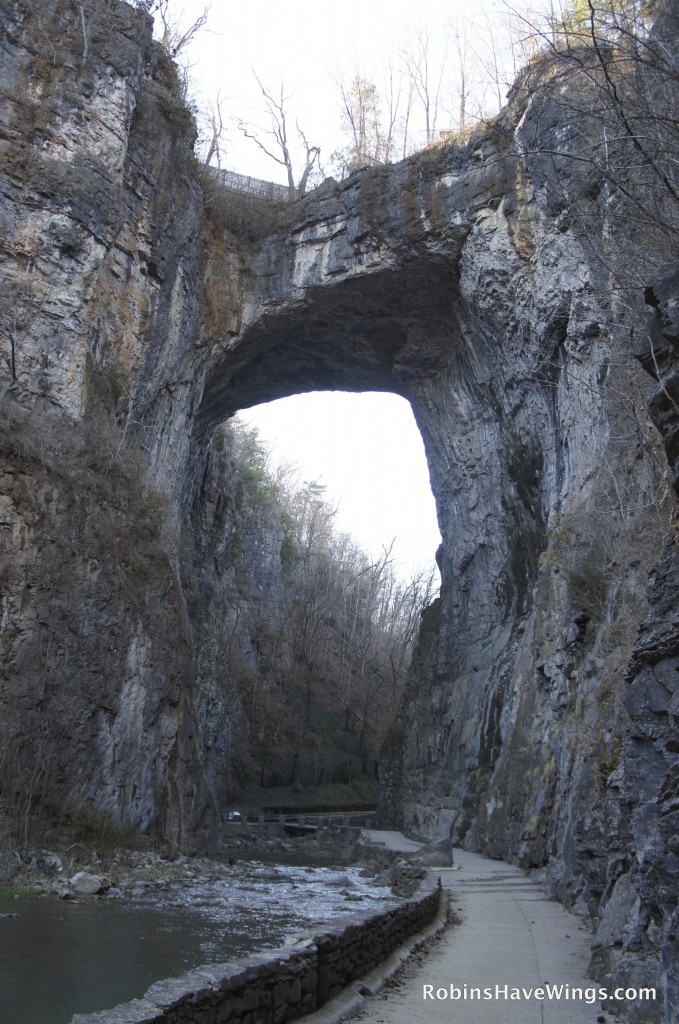 On the trail, I met a descendant of the people who first discovered the bridge, created when a cavern around it collapsed. Victoria Ferguson is 7th generation Monacan and can trace her lineage back to the 1700s when her great grandfather participated in the Battle of Yorktown. She manages the Monacan Living History exhibit at the Natural Bridge and was constructing the intricately woven palisade or fence to protect the village recreation from animals and intruders. We spent a long while talking about America's difficult past and the systematic erasure of the history of indigenous people around the world. She's doing her part to make sure that we don't forget in this part of the world.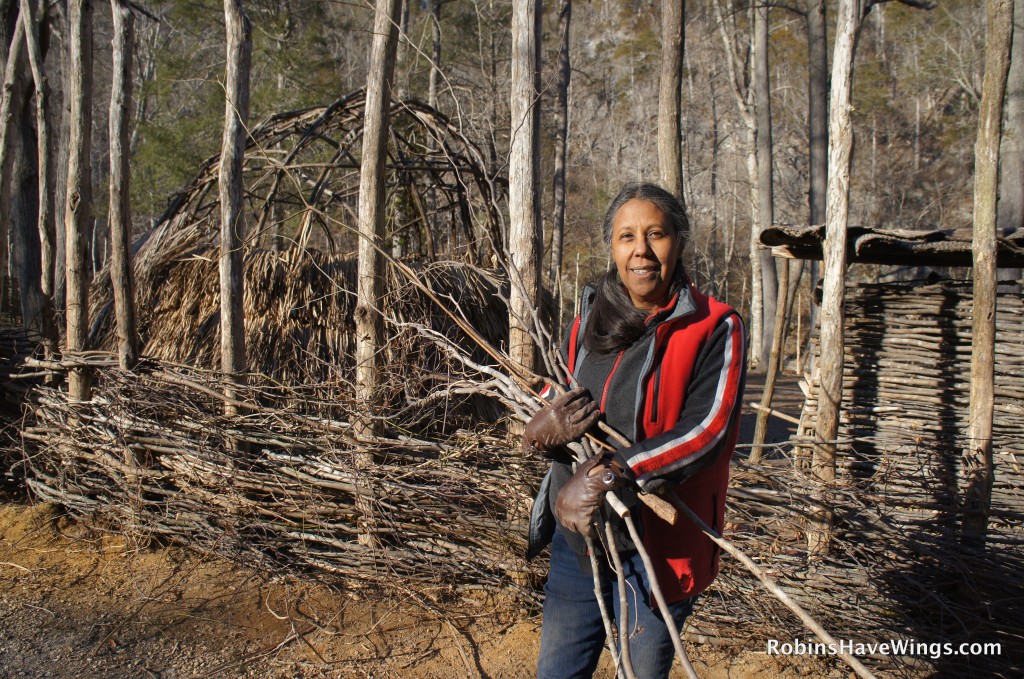 13. Country Music Beginnings on the Crooked Road in Floyd, Va.
Hippies and country folk converge in Floyd, Va. – a small town with no stoplights and kitschy charm. Pottery and turquoise-filled jewelry shops stand across from the Floyd Country Store, a mecca of bluegrass and country music along The Crooked Road, Virginia's heritage music trail. My friend Helen and I decided to take in the live music here that started with reverential hymns like "Amazing Grace" and turned into a foot-stomping jam by nightfall.
I was one of two black folk in the spot and it's when you are a rarity that people want to make you feel at home. I had an interesting chat with Donald Coines, who started by saying he didn't want to offend me but explained that he learned how to buck dance from a former slave he befriended as a child. He had a far-off look in his eye as he shared. It's one of those moments that you realize how closely intertwined our histories are. Bluegrass is the child of African music and Irish/Scottish musical traditions. The banjo can be traced directly back to Africa. So why wouldn't I be at home in a place like this?  Donald and his son joined the jam by playing wooden spoons and a Jew's harp, which, by the way, has nothing to do with Judaism and makes a springy sound like rubber band being plucked.  I also met Shirley and Alice of the Old Dominion Cloggers. Shirley has been at it for 50 years and shows no signs of stopping. By the end of the evening Helen and I found ourselves stamping our feet on the dance floor, too.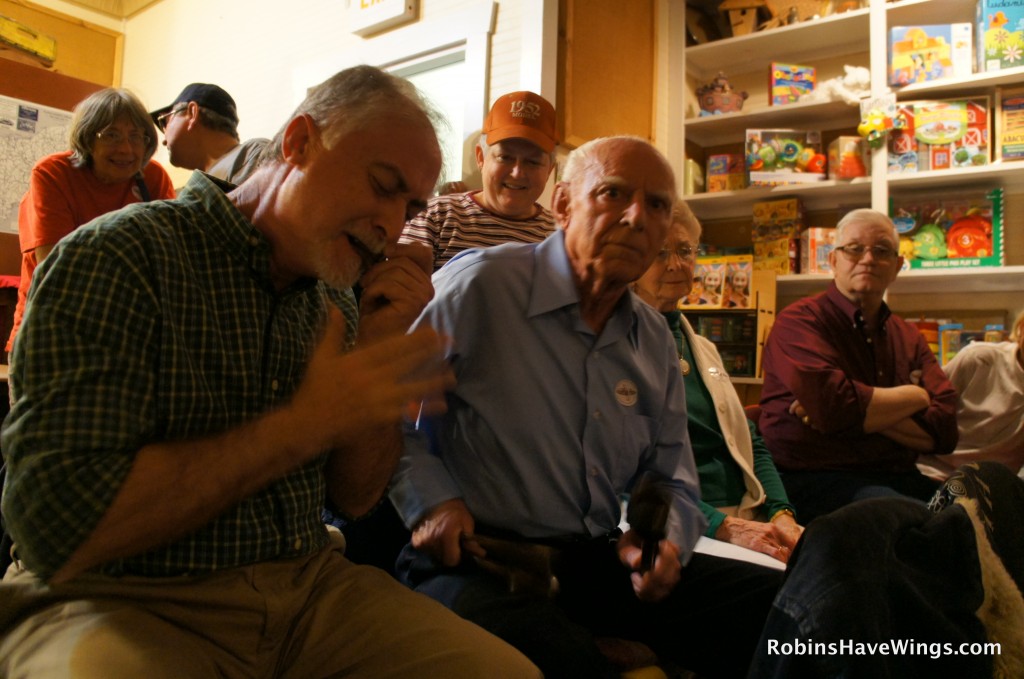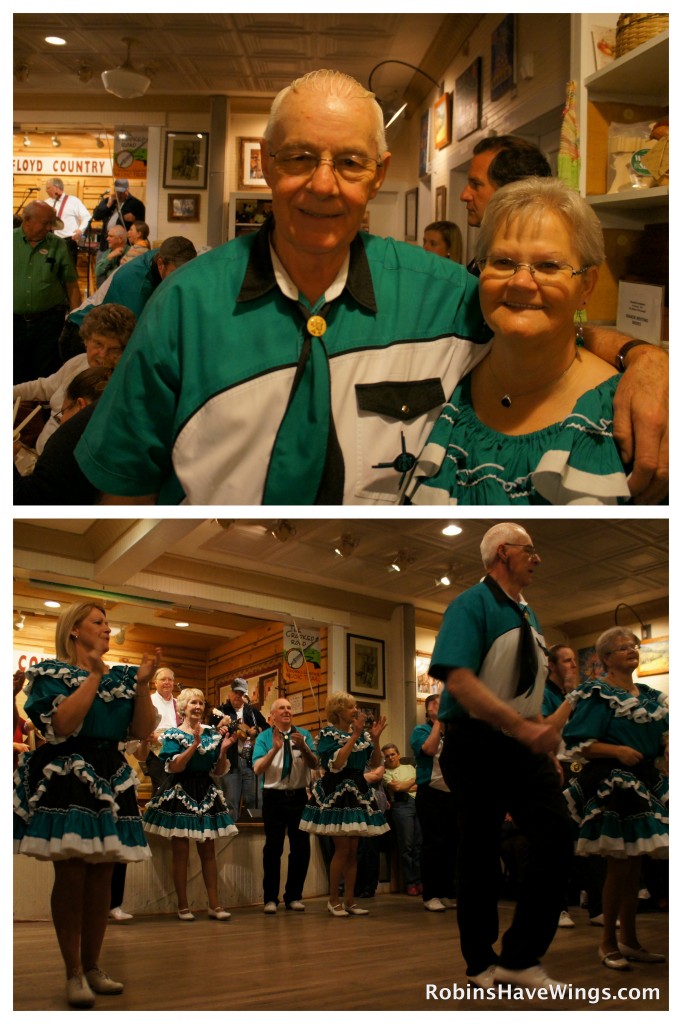 12. Key Lime Pie Tasting on the Overseas Highway in the Florida Keys
I might be inclined to make this the top travel moment of the year, but I'm doing this list chronologically. I suggested to my friend Lorenita that we drive to Key West from Fort Lauderdale for our friend Kim's birthday festivities. She was game and it is then that we learned of our shared love of Key Lime pie. Our course down the Overseas Highway was marked by Key Lime pie stops recommended by residents, TripAdvisor or Yelp. In one day we tasted three key lime pies. Our gluttony knew no bounds as we searched for the best. Our top three are as follows…
#3 Kermit's Key Lime Shoppe in Key West. Great tart lime flavor, but the graham cracker crust was kind of generic. But you should still sit with a slice on the porch and people watch on Duval Street.
#2 Ma's Fish Camp in Islamorada, Fla. You have to really make the trip here. It's not near anything, nor particularly scenic, but its Key Lime pie is worth the turn off the highway. The graham cracker crust is buttery and the filling had the tang we like. They have a deep-dish version with whipped cream and a version with merengue. We thought this was our favorite until we went to…
#1 Blue Heaven in Key West. This pie looks like it was sent from heaven, topped with a cloud-like pillow of merengue. We'd never seen anything like it. Luckily, the taste lived up to the presentation. The graham cracker crust was just as delicious as the lip-smackingly tart filling. One would expect the merengue to be cloyingly sweet, but it wasn't, serving as a show-stopping compliment to all the ingredients below.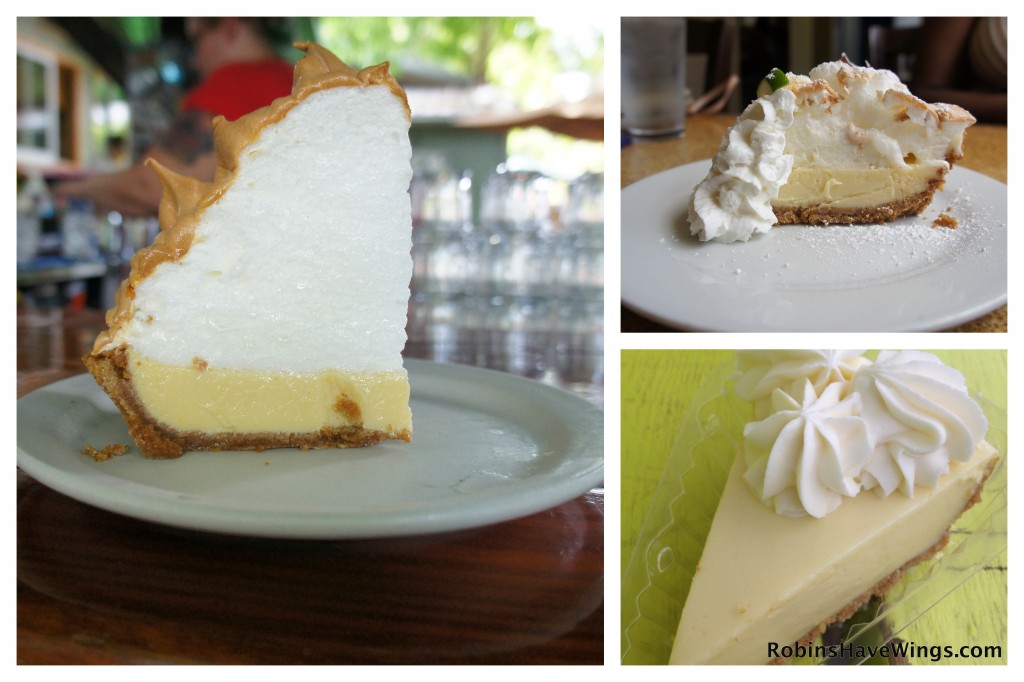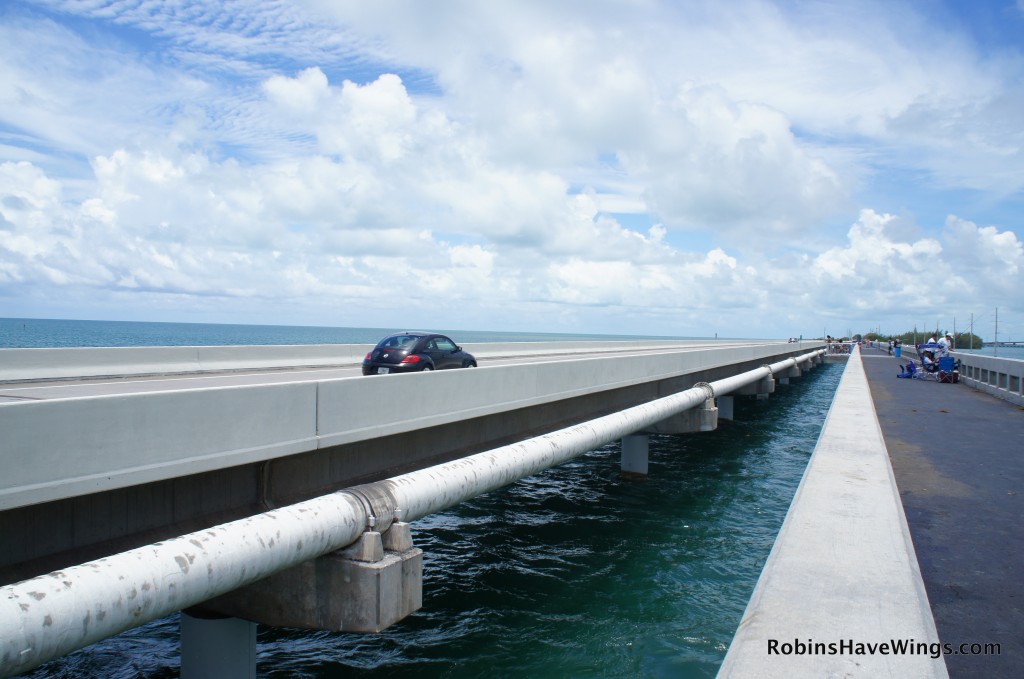 11. Johnson's Grocery in Key West's Bahama Village
You might walk right past Johnson's Grocery Store on Thomas Street in Key West. It's a non-descript blue building with refrigerator flaps for a door. But you'd be making a big mistake. Mr. B. Johnson and his wife Brenda are a delight and serve the best conch salad in the Keys and probably beyond. They are 5th generation owners of the grocery and deli that also serves a mean souse, according my friend Wanda. Souse is a Caribbean soup of pigtails and other bits. They also sell pigs feet, pickled eggs and "slide off the bone" ribs.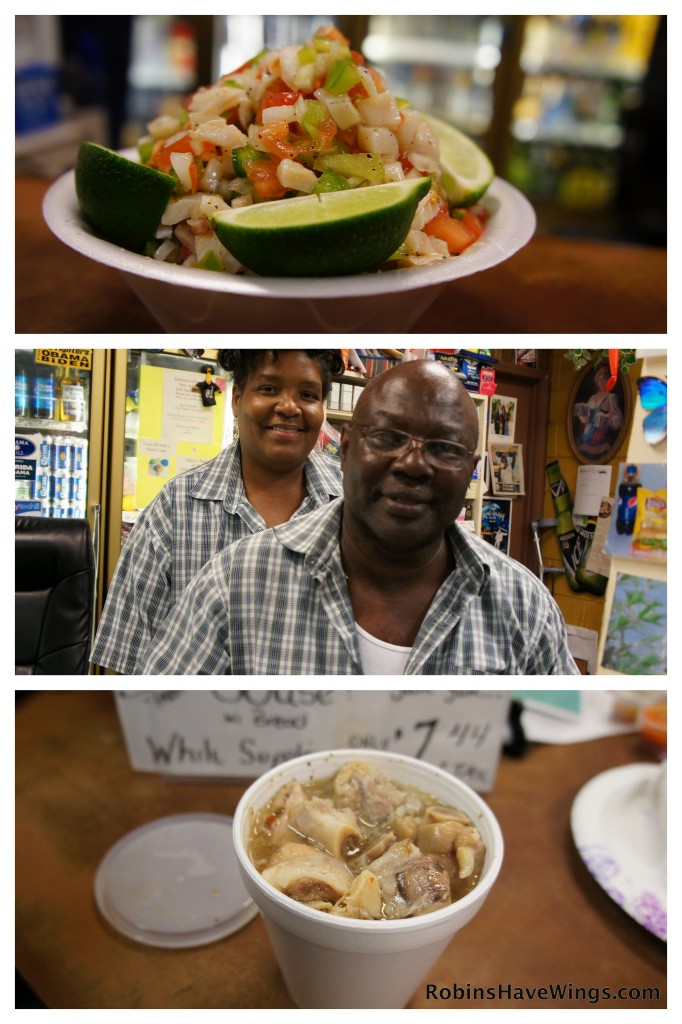 10. Sipping Wine on a Schooner in the Keys
Being on a boat with wine and cheese is fun. I realized that I don't do this nearly enough aboard a Danger Charters schooner with a well poured tasting of wine.  This was my friend Kim's fabulous idea and one of the highlights of her birthday festivities in Key West. I think the pics tell the story.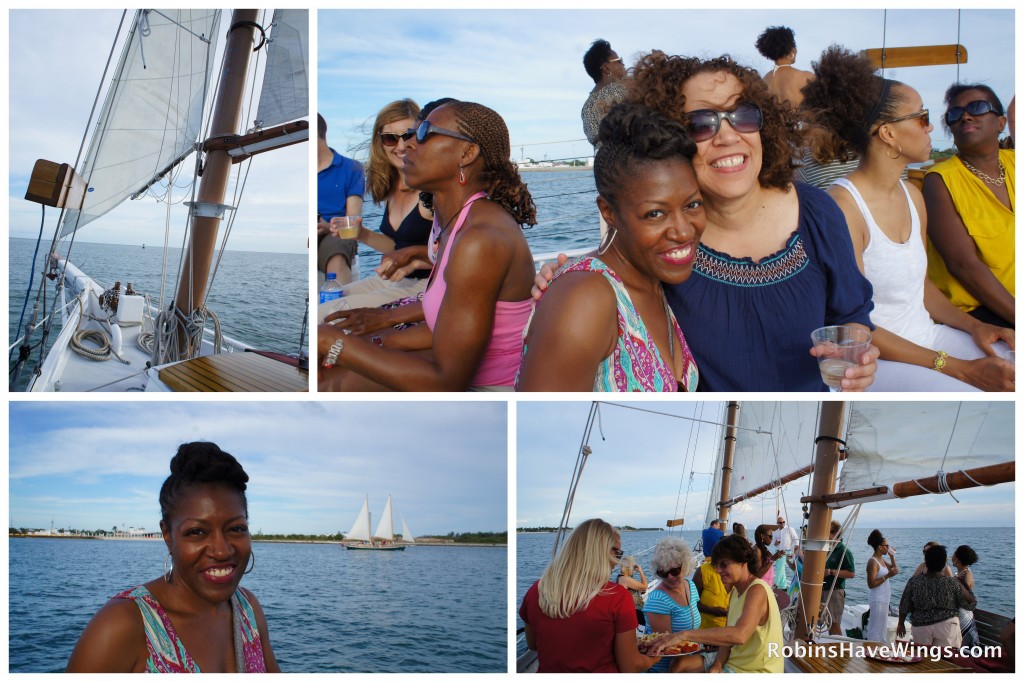 9. Karaoke and Live Music in Key West
Karaoke is also fun, especially at a bar called Two Friends in Key West. We picked the wrong version of "It's Raining Men," but we killed it, nonetheless. And, we were back up for a blonde twentysomething with amazing rap skills on Young MC's "Bust a Move," which we did enthusiastically. I suspect many places in Key West offer just as much over the top revelry, but we also enjoyed the Hog's Breath Saloon with an amazing band, The Reggie Sullivan Band, with the most inventive covers of pop songs mixing reggae or salsa where one would never think. We danced and danced until we couldn't any more.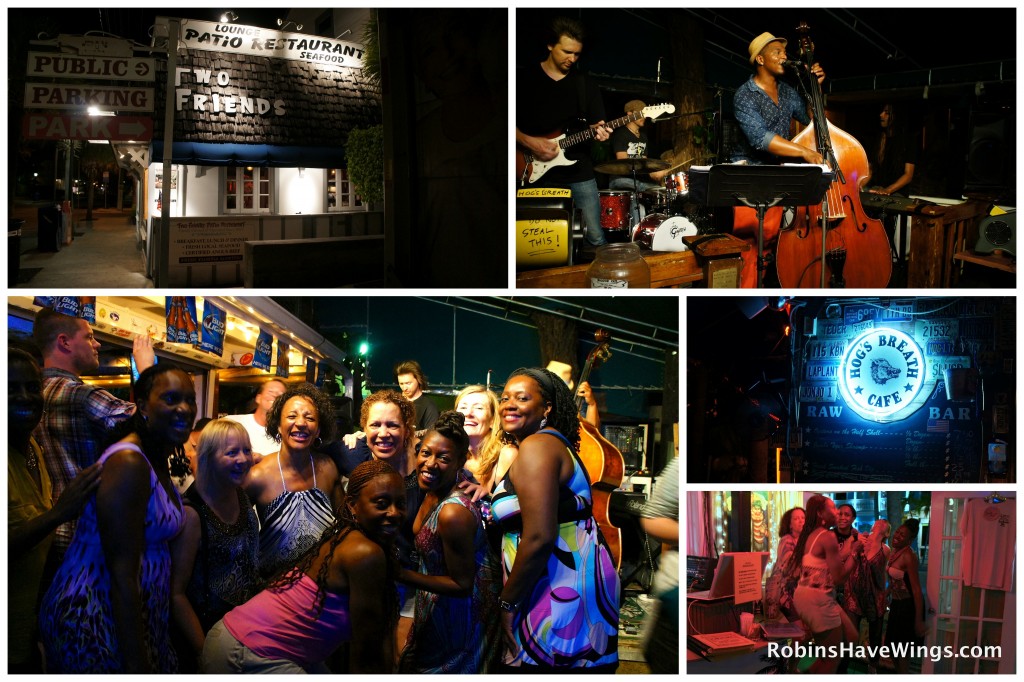 8. Miami's Art Scene
What do you do on a rainy day in Miami? Check out its galleries showcasing the vibrant hues of Cuba and the Caribbean. I was determined to go to South Beach even though the clouds looked pregnant with rain. Moments after leaving my Airbnb pad the skies opened up. I ducked into the ArtCenter/South Florida, an enchanting maze of art galleries, including the hyper-realistic work of Tony Chimento. His work reminds of another realist painter, Chuck Close, and I told him so. He said he was definitely an admirer. Later, after lunch with a friend in Little Havana, we contemplated the Afro-Cuban faces of Santeria gods and goddesses at the Molina Art Gallery and met artists-in-residence Annie M and J. Ubaldo Arias in the Futurama Building, the epicenter of Little Havana's Viernes Culturales, an artsy block party held the last Friday of the month in Miami.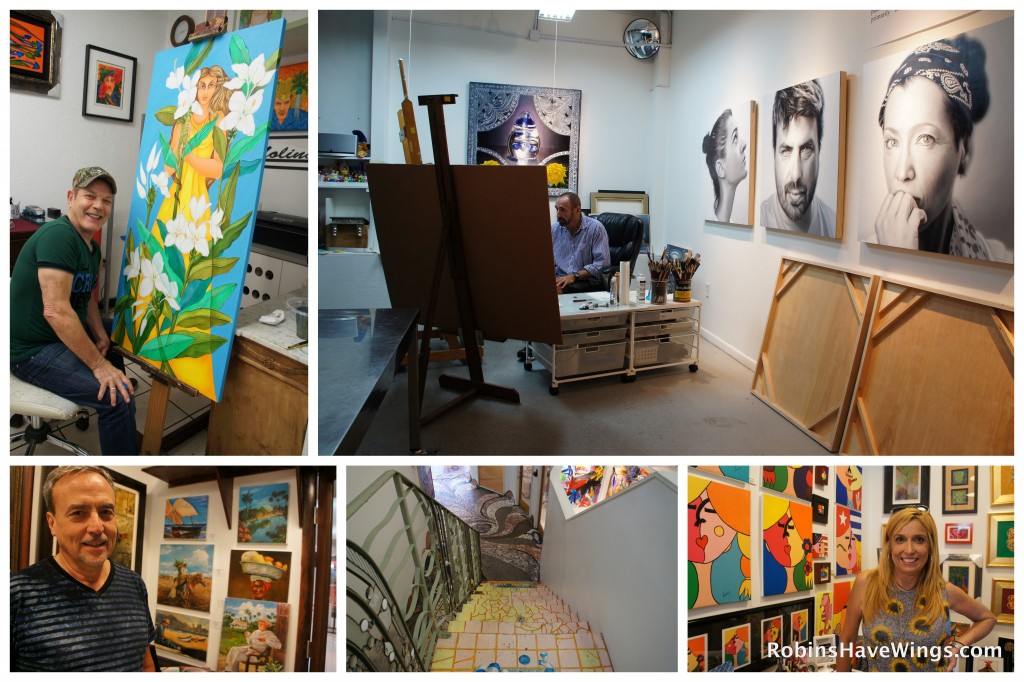 7.  Gator-Spotting on the Mobile-Tensaw Delta in Mobile, Ala.
Family reunions aren't just for reconnecting with family; they are also great for reconnecting with a place that you've left or once had meaning in your childhood. That was my feeling while touring the Mobile-Tensaw Delta. I'd spent summers in Mobile as a child and had fond memories of my 6th or 7th birthday aboard the USS Alabama in Mobile Bay, but floating on a pontoon hosted by Delta Safaris and getting close to its wildlife left me with cool new memories.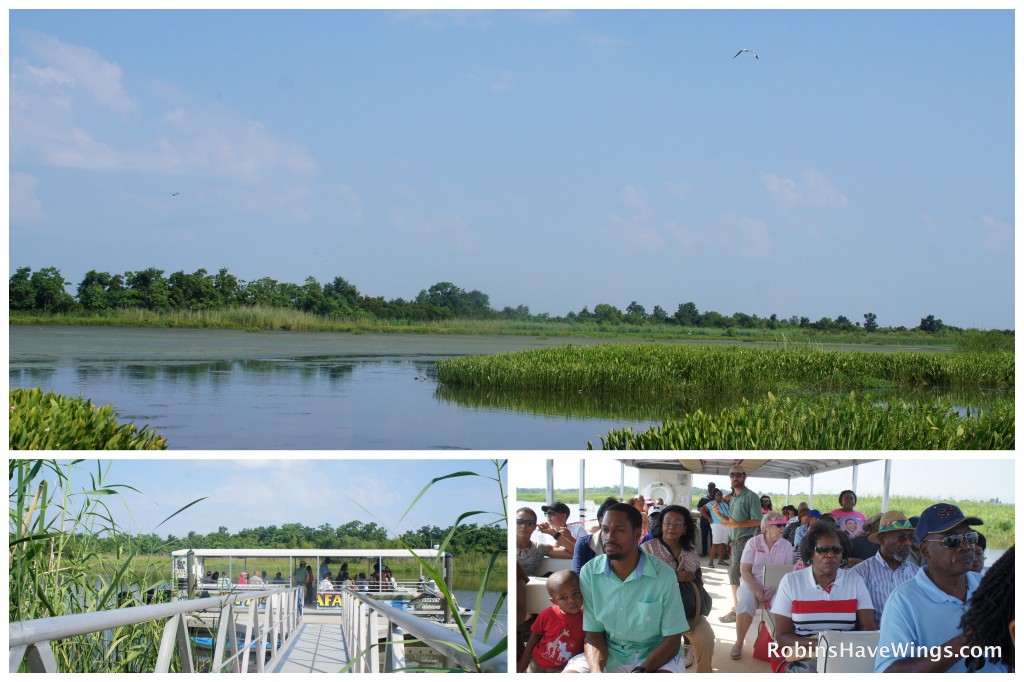 6. Nantucket
I spent more family time in Nantucket and its beauty is simple and grand at the same time. Renting a Lilliputian fisherman's cottage in Sconset overlooking the Atlantic could set you back $500 per night. But the island's simple pleasures don't have to cost you. Bike the 33 miles of bike path crisscrossing the island past impressively old structures like the oldest windmill in the US, Nantucket's oldest house, the old African Meeting House and graveyards dating back to the 1700s.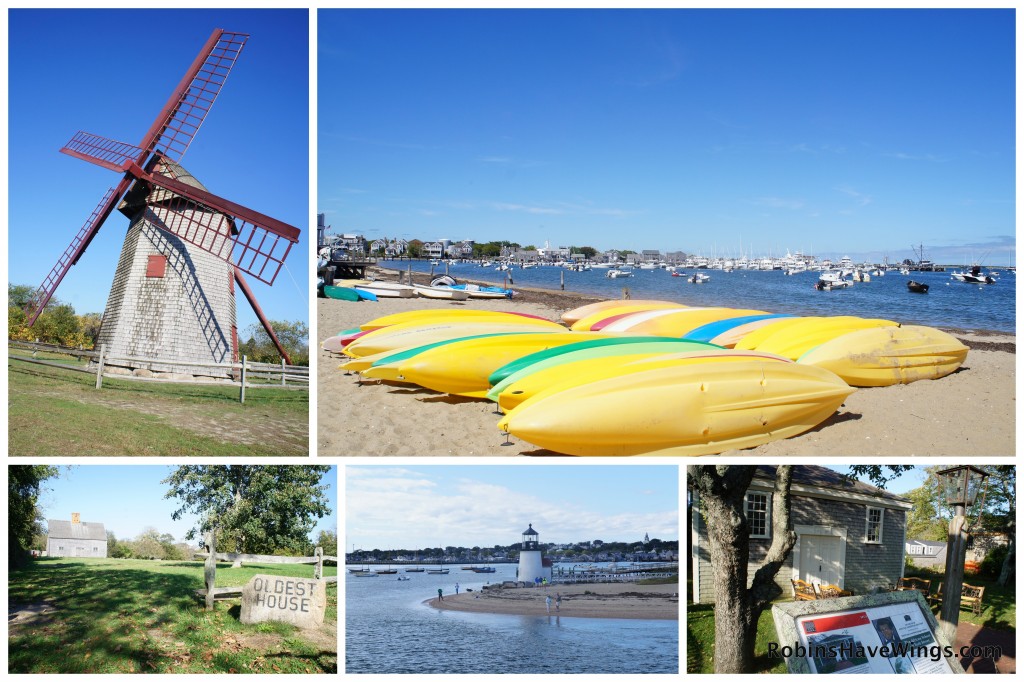 5. Crazy Horse Memorial Volksmarch in Crazy Horse, SD
I'd never heard of a volksmarch until I did one at the Crazy Horse Memorial in South Dakota. There are organized walks sponsored by local walking clubs all around the world. They walk past cultural sites, along cultural routes and scenic paths. I was told this one was a big event and the second time it was being held in the fall. A larger walk takes place in June. I thought it would be a great way to take in the memorial, an ongoing labor of love to commemorate the Lakota Sioux chief that took a stand to keep his people's land. It turns out that it was great way to meet a few South Dakotans and other folks who just like to go for a walk.
Verna and Tommi were a mother-daughter pair from the Cheyenne River Sioux Tribe who have made this walk a family tradition and testament to Verna's strength as a breast cancer survivor. I fell in step with a Nebraskan walking club and met a fit Jill Champley who has walked 51 capitals in 51 days. She's in her 80s. Sheila and William White live in Houston, but loved their walk here so much they decided t come back. And, I can't forget Fredda Seidenbaum, a real spitfire from New York City who teaches Zydeco dancing and took my triumphant photo with Crazy Horse himself.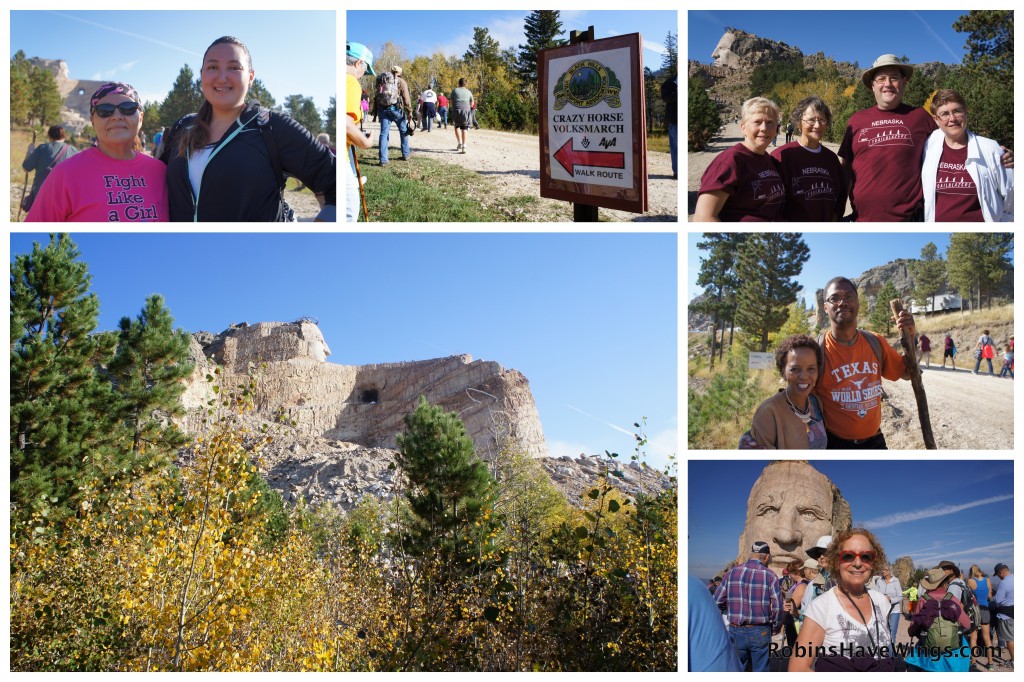 4. Road Trippin' Through South Dakota's Black Hills
I wrote about my fall drive through South Dakota's Black Hills for TravelChannel.com, but I wanted to share more of my photos here. Sylvan Lake in Custer State Park is an absolute stunner as is Spearfish Canyon.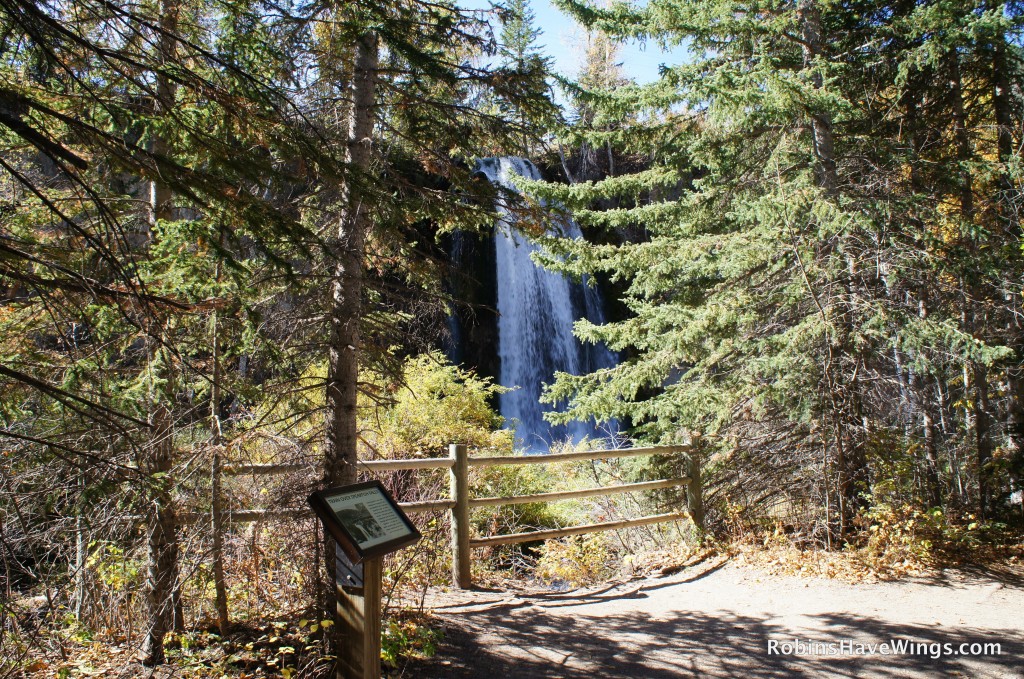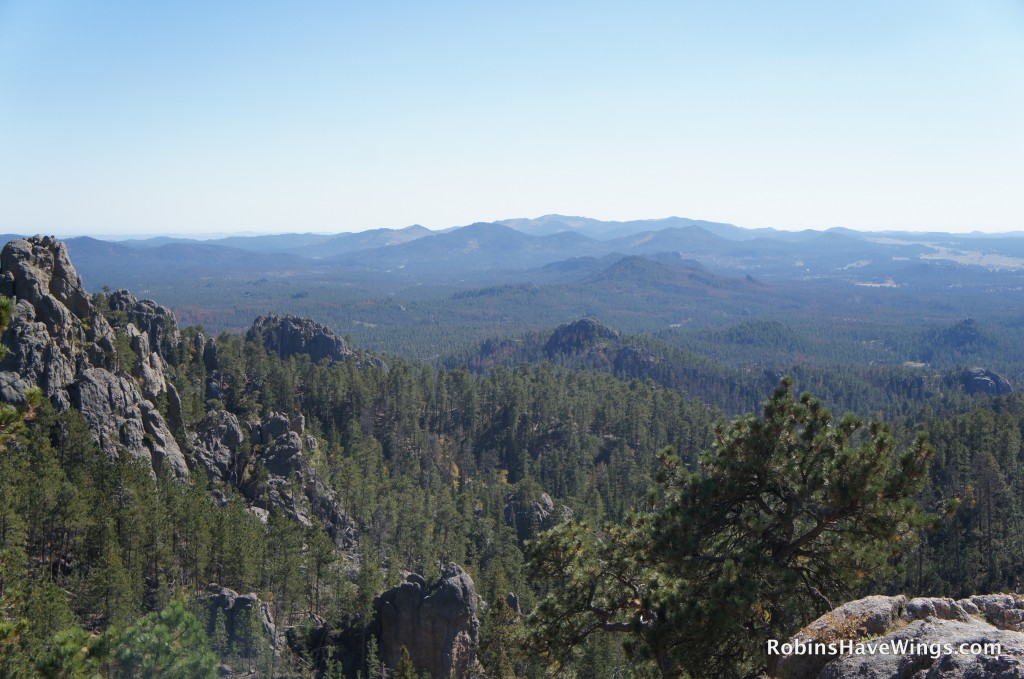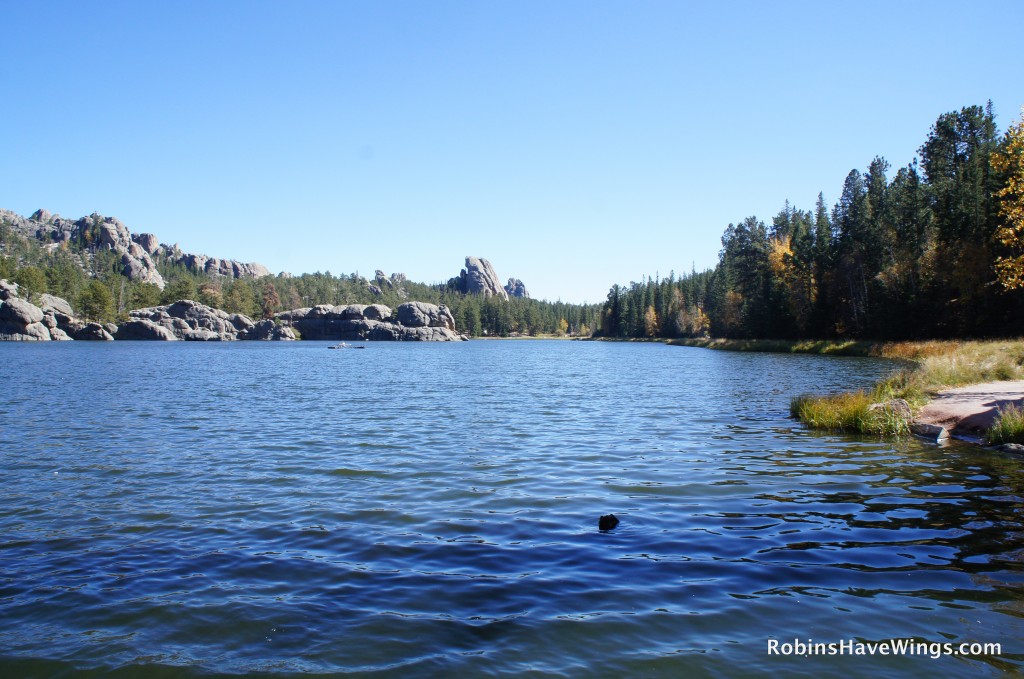 3. Mount Rushmore and Blondell, Dot, Coco and Francine
When I was invited to visit South Dakota, I knew I wanted to see Mount Rushmore if I didn't see anything else. You get great glimpses of it while driving the Iron Mountain Road. Seeing it up close makes you wonder, how in the world is this possible? It's an absolute marvel of modern engineering, featuring complicated pulley systems and perfectly placed packs of dynamite. I highly recommend the audio tour to get all the trivia or touring with a park guide. I was walking right under the presidents' noses when I met Blondell, Dot, Coco and Francine who were driving across country. They were having a blast photographing Mount Rushmore and themselves with their iPads. They teased each other mercilessly like sisters. Mount Rushmore was the highlight of their trip so far, along with the Corn Palace, celebrating every variety of corn known to man. Their zest for life was so infectious I almost wanted to hop in their car and keep driving across country with them.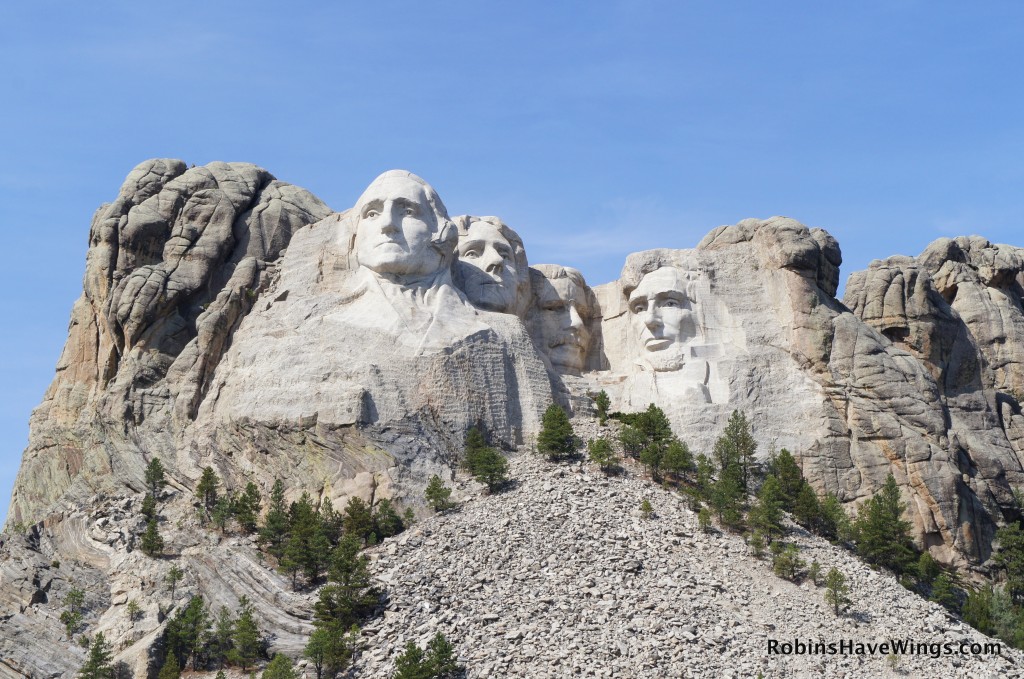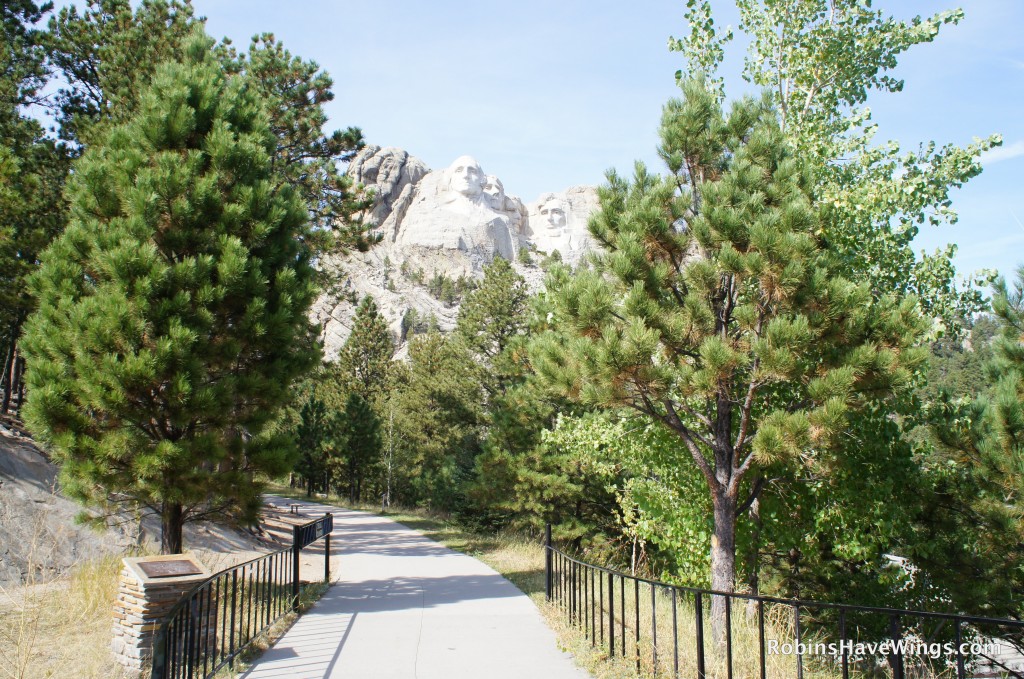 2.  A Buffalo Close Encounter and Making Friends at the Buffalo Roundup
I'd never been so thrilled to come to a complete halt on a roadway before. A buffalo decided to cross the road and stop right in front of my car. I could see the whites of his eyes and it was awesome and scary all at the same time. Wouldn't trade it for anything. A park policeman drove up with sirens blaring to scare it off the road. I guess that's part of their job description. I was on my way to the Custer State Park's annual buffalo roundup where spectators gather to see 1,100 descendants of the last original buffalo herded for their annual vaccinations or sold for breeding. This year marked the 100th anniversary of the reintroduction of 30-35 buffalo to the park after their near extermination.
Casey Peterson once herded these buffalo himself and was my personal guide to the Roundup, explaining that you have to keep an eye on their tails. If it's flicking, you better back up. He was surrounded by behemoth bison once and had to ride out before getting trapped and thrown off his horse. Casey has a kind and easy-going way about him and was eager to share his love of South Dakota with me. He introduced me to JR LaPlante, the cabinet secretary for tribal relations in South Dakota and a descendant of the Sioux tribe that were caretakers of the last buffalo. Meeting Casey and JR put a face on the entire event and made it much more memorable. Casey brought it full circle as we watched buffalo bound through a valley in the park.
"It's a ritual that represents fall, like gathering of the harvest. It represents something that you can't see in a lot of places," he said. "It's important to preserve things that are natural and rare."
Couldn't agree more.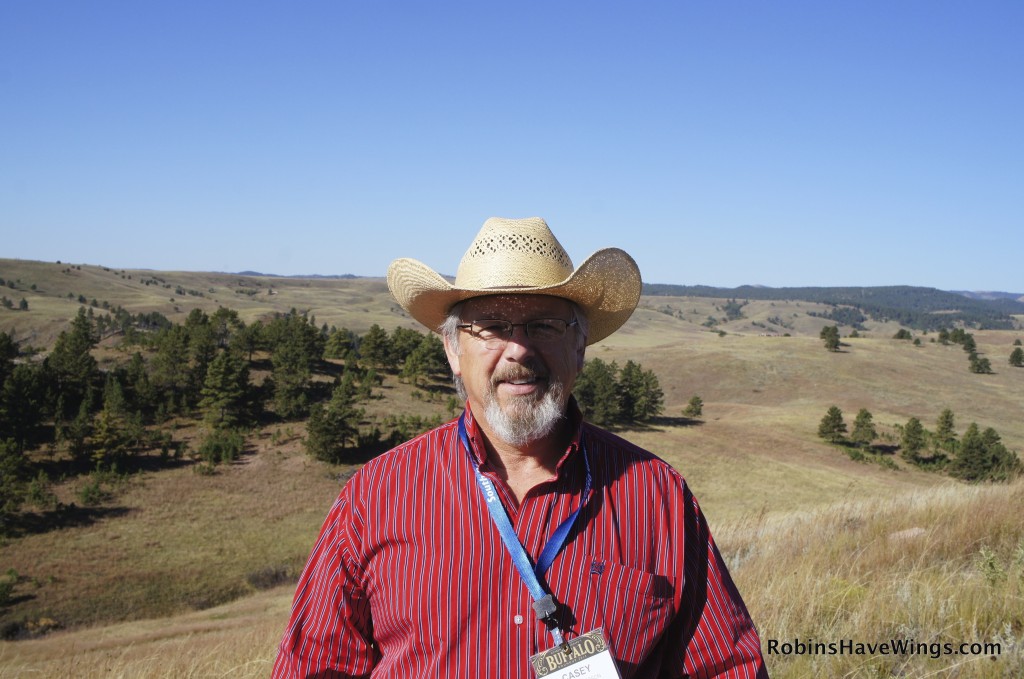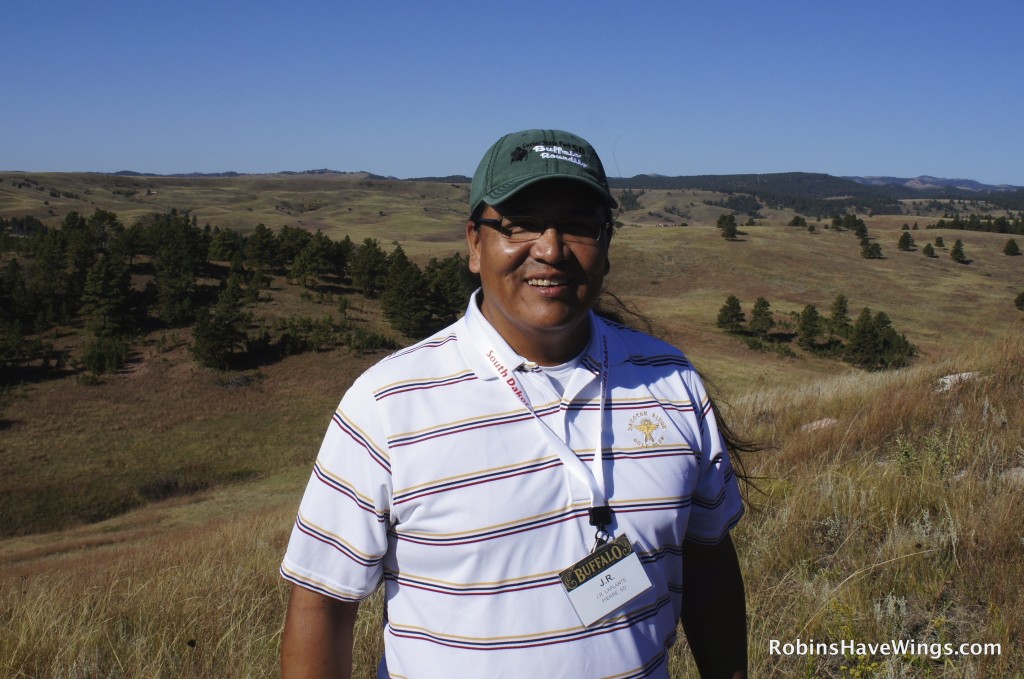 That picture doesn't do this event justice. Check out the video and hear the rumbling yourself. As a bonus, an antelope gets into the act.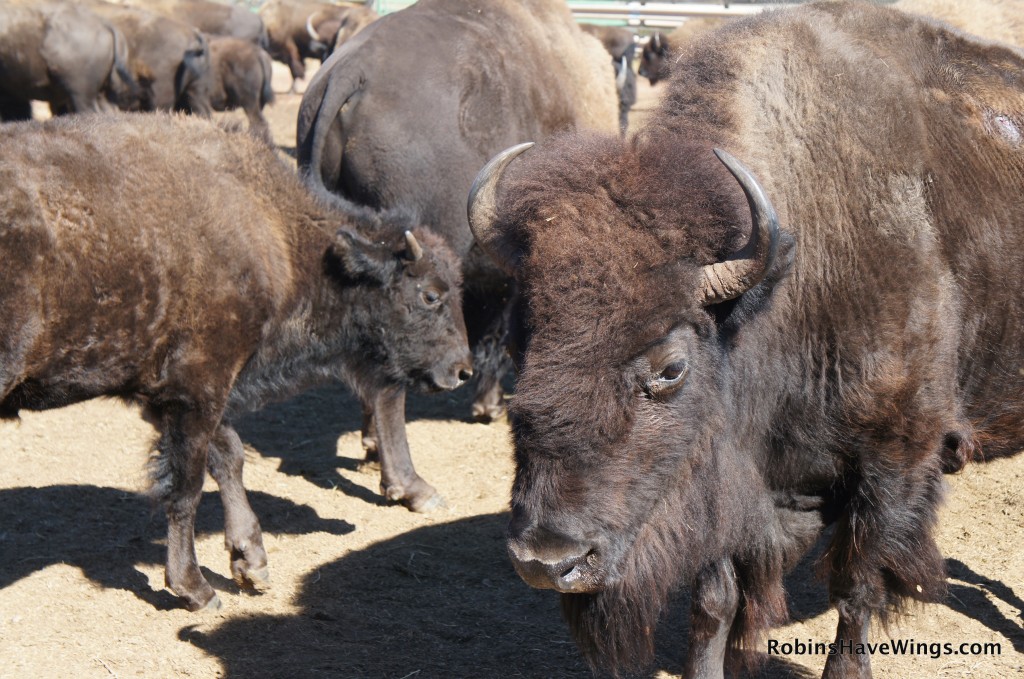 1. The Badlands
I've never been to a place more otherworldly. I imagine that The Badlands must be what the moon looks like, or maybe Mars. Ridges of rock rise and fall all around you, including rounded mounds in ombre shades of orange, pink and yellow. They were once at the bottom of a vast sea, which might explain the tufts of low-lying vegetation. Millions of years of erosion and changing climates did this. Stand still at one of the many overlooks and hear absolute and utter silence broken only by the sound of a winged insect buzzing past. Striking.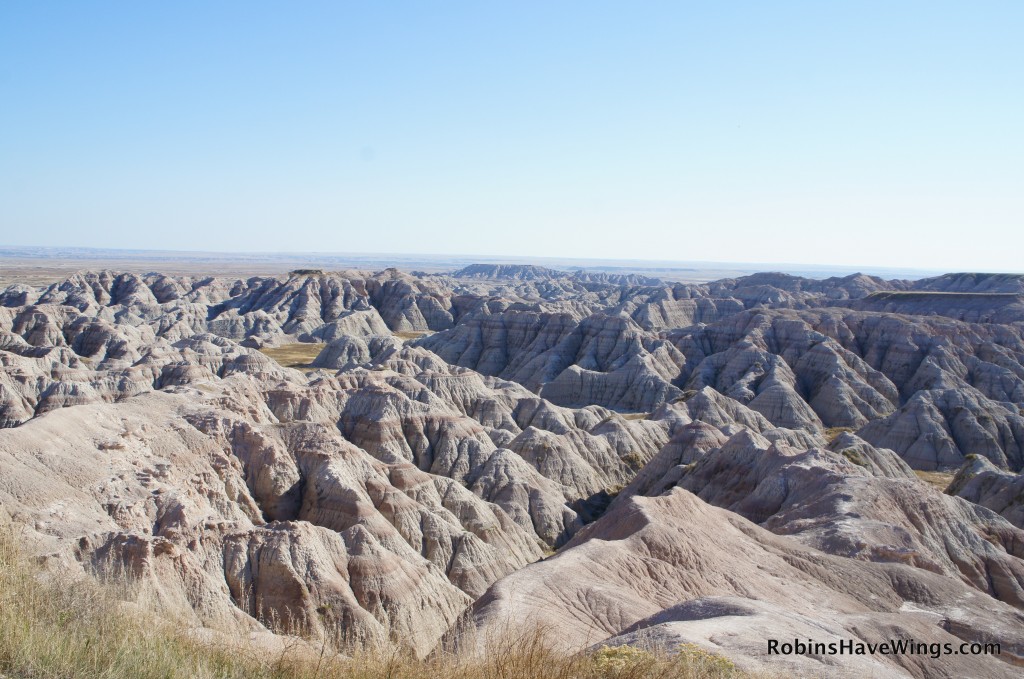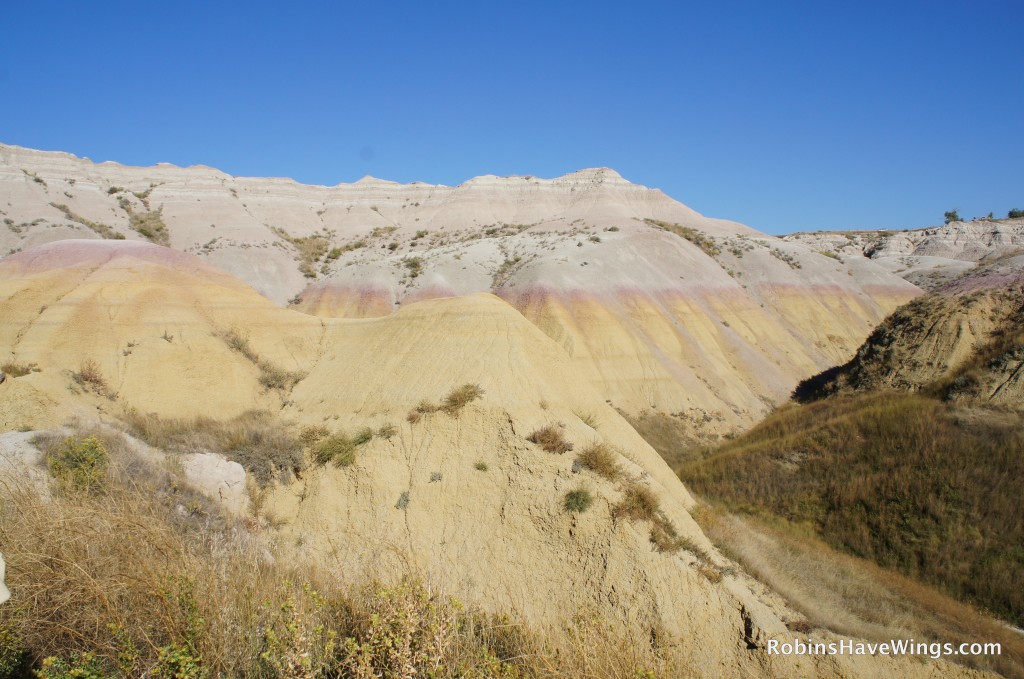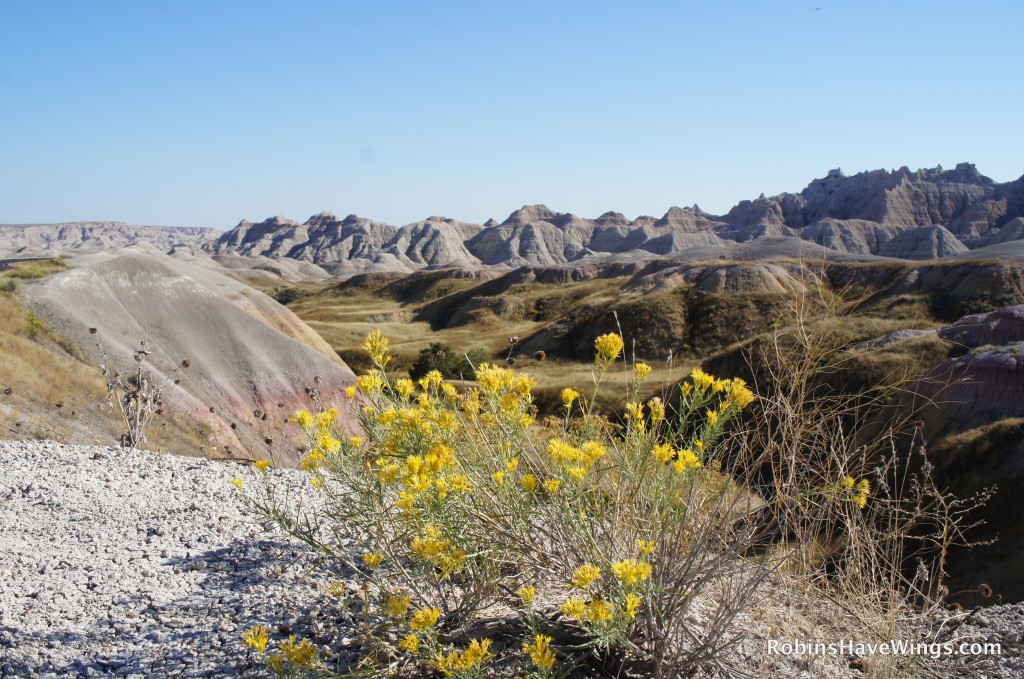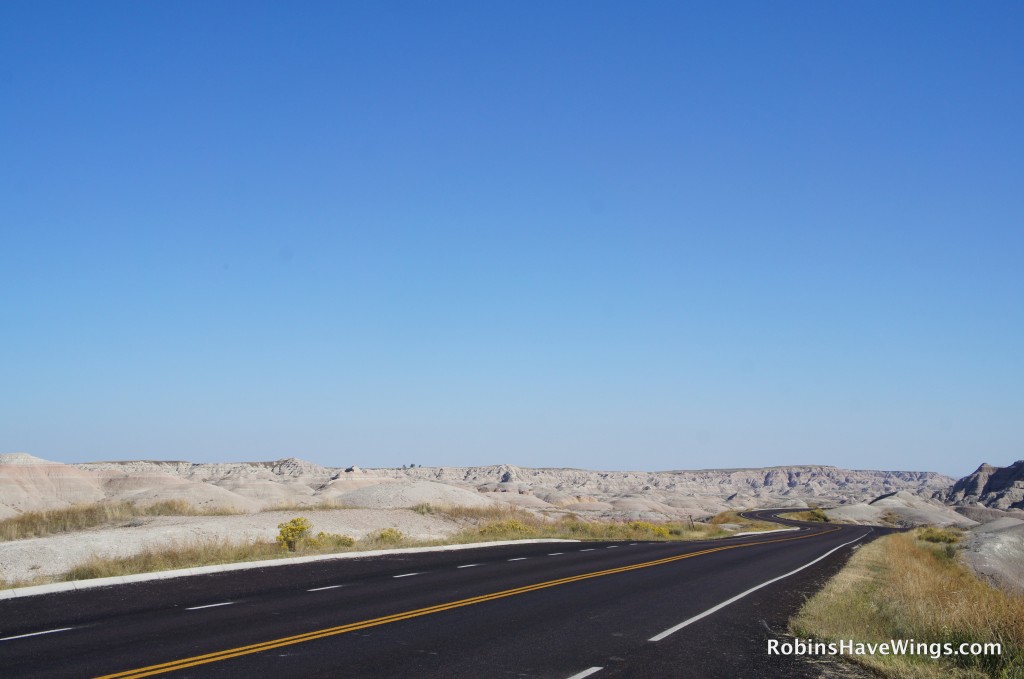 I start 2015 with a trip to Puerto Rico where I plan to party in the streets for its San Sebastian Festival, akin to their Carnival, and visit Puerto Rico's sister islands, Vieques and Culebra. I'm not sure what other travels will unfold, but you know robins have wings and they can't stay grounded for long.